Arts
Jose Manuel Carreno
Joins San Jose Ballet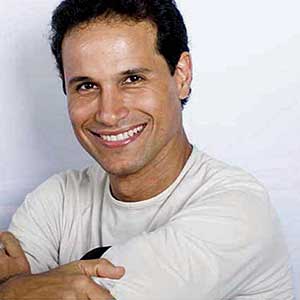 The 45-year-old retired American Ballet Theater principal dancer starts his three-year contract Sept. 3. He succeeds another ABT alum, Wes Chapman, who stepped in as acting director for two seasons after the company's board of trustees let go of founding director Dennis Nahat.
"I'm very, very excited," says Carreno, 45, whose credits in addition to ballet's revered Romantic repertoire include a guest appearance on Dancing with the Stars. "It's a new step in my career, in my life. And definitely, it moves me forward. My life has always been full of challenges."
The internationally ranked dancer was 10 years old when he started taking lessons at the Provincial School of Ballet in Havana, but even when he was a toddler his family exposed him to the ambience, studios, theaters and rehearsals of ballet. He later transferred into the Cuban National Ballet School.
As a young adult, Carreno began making a name for himself in the competitive circuit, winning the gold medal at the New York International Ballet Competition in 1987 and the grand prix at Jackson, Mississippi's International Ballet Competition in 1990.
Having achieved some level of recognition, Carreno signed on as principal dancer for the English National Ballet in 1990, the Royal Ballet three years later and the American Ballet Theater in 1995.
The experience of working with some of the world's greatest ballet companies has prepared him for his latest challenge in San Jose, says Carreno, who made his Ballet San Jose debut as Basilio in February's production of Don Quixote.
"I've never been in this position, to lead a company," he says. "I've always been dancing. But I think working with the biggest ballet companies-ABT is the biggest one in America-has prepared me."
Ballet San Jose is half the size of ABT, which Carreno says affords him more control. He can enact changes more quickly. The 27-year-old San Jose company is also still up-and-coming, which affords him a good opportunity to up the ante.
"One of my ideas, my vision for San Jose, is to start touring with the company, to raise the level of exposure and take it to a higher level of recognition both nationally and internationally."
Raising recognition locally is another part of his vision.
"I want to do more community outreach, to interact with children and expose the public to great dance," he says.
The ballet also promoted its principal ballet master Ray Rodriguez to Associate Artistic Director.
"He's my right-hand man," says Carreno, who plans to announce the 2013-14 season some time this month. "He's been there for so many years, so this is somebody who can really help me do anything."