Arts
Season's Reading
Novels, comics, histories, biographies, memoirs and short stories:
four ways to fend off the dark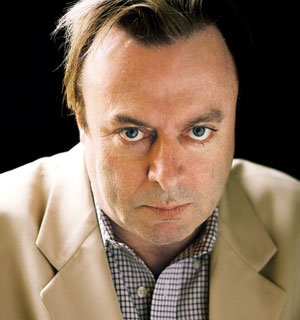 The Someday Funnies
Edited by Michel Choquette, Abrams; ComicArts, 216 pages, $55
The backstory: Rolling Stone's Jann Wenner asks Michel Choquette, an editor at National Lampoon, to put together a collection of original comic strips about the 1960s. To be called The Someday Funnies, the strips would broach that decade from the perspective of different artistic voices. Choquette spent months pitching the idea and commissioning work from figures as diverse as Federico Fellini, Frank Zappa and Tom Wolfe.
But Wenner passed on the book. The year was 1972. Then yet another publisher backed out. Financiers circled the project and disappeared. Dejected, Choquette shelved years of work and moved on with his life. The Someday Funnies became a legend in the industry. All of those strips were locked away in a trunk and forgotten, like suppressed memories.
Three decades later, a journalist wrote about the failed project, reviving interest and leading to, of all things, publisher interest. Choquette secured the money to publish the book he had started a lifetime before. A third of his contributors had by that time died.
And now at long last, The Someday Funnies is out, and it's about as impressive as you can imagine: 129 comic strips, by 169 writers and artists from 15 countries, delving into the 1960s, produced in the early and mid-1970s, an unreleased primary source of sorts, presented gorgeously.
Great writers, illustrators, thinkers and visionaries of Europe and America, all in one place: Will Eisner, William S. Burroughs, Jack Kirby, Harlan Ellison, Moebius, Ralph Steadman, Pete Townshend, Art Spiegelman, Harvey Kurtzman, Sergio Aragones, Gahan Wilson, Red Grooms, Dick Giordano, Denny O'Neil. (Greg Akers)
Secret Historian
By Justin Spring; Farrar, Straus and Giroux, 458 pages, $18
Although novelist, English professor and sexual renegade Samuel Steward's name is little known outside cult literary circles, Justin Spring's 2010 biography Secret Historian (now in paperback) serves as a snapshot of how far we've come in the LGBT civil rights struggle.
Self-described as an "invert," Steward chronicled his thousands of sexual escapades with fellow educators, sailors and curious straight men.
But despite Steward's seeming openness about his sexuality, he wrestled in the closet for part of his teaching career, especially after the State College of Washington fired him for his portrayal of straight prostitution in his first novel, Angels on the Bough.
In 1949, Steward began collaborating with sex researcher Alfred Kinsey. Around that same time, he abandoned his teaching career to become a tattoo artist, and shortly after, he produced gay erotica pulp fiction. Written under the pen name Phil Andros, the works were risque even in the more liberal 1960s.
Spring's book comprehensively details Steward's life, using photographs, drawings, manuscripts and more, which had been collecting dust in a San Francisco attic. But at times, the book indulges in excessive name-dropping of writers and Steward associates who've likely been forgotten outside academia. Thankfully, there are plenty of erotic tales woven throughout to keep readers of this secret history interested. (Bianca Phillips)
The Last Sultan
By Robert Greenfield; Simon & Schuster, 417 pages, $30
Ahmet Ertegun, the founder of Atlantic Records, was born to be a historical figure. When his father, an adviser to Kemal Ataturk at the founding of modern-day Turkey, was appointed ambassador to the United States, Ahmet and his older brother Nesuhi followed. By the time the two boys arrived in the United States, they had an air of sophistication about them. When 13-year-old Ahmet breaks away from a babysitter and goes to 1930s Harlem, where he meets piano titan James P. Johnson, it's enough to turn a jazz lover the deepest shade of green.
The Last Sultan is a history lesson on postwar America, race and civil rights. The image of the bald, preppy Ertegun and his jug-headed genius business partner Jerry Wexler shouting the chorus to "Shake, Rattle and Roll" behind Big Joe Turner in 1954 is a welcome counterpoint to the typically black vs. white take on the period.
But it was a rough business and the sale of Atlantic in the late 1960s was as much about running from some dirty accounting as any motive for profit. Good thing, as the sale is considered one of the worst business deals in history. The tensions between the aristocratic Ertegun and his working-class hit machine Wexler make for the raciest case study in business history. (Joe Boone)
Arguably: Essays
By Christopher Hitchens; Twelve; 816 pages; $30
The late Christopher Hitchens was the H.L. Mencken of our time—an atheist, journalist, man of letters, and prodigious reader and thinker who was always clear, forceful and interesting.
His last book, a collection of previously published essays titled Arguably, puts his talents and wide range of interests on display in a big volume reminiscent of Mencken's A Mencken Chrestomathy, right down to the chapter headings such as "Amusements, Annoyances, and Disappointments."
Hitchens, who passed away on Dec. 15, sounds off on men and women of letters (most of them Englishmen like himself), American immortals, dirty words, wine, Iraq, Afghanistan and Harry Potter.
Many of the essays originally appeared in The Atlantic, Vanity Fair, The Guardian and Slate, but Hitchens was so prolific that even his ardent fans will probably find something new.
This is the perfect book for the bedside table; it can be delved into for a half-hour or so every night until the thing is finished. It made me wonder why I didn't read him more often, and why I've wasted so much time reading lesser essayists. (John Branston)