February 8-14, 2006
home | north bay bohemian index | sonoma, napa, marin county restaurants | review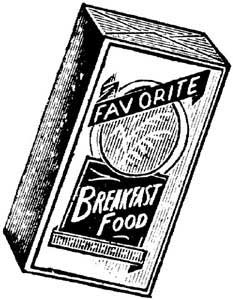 Morsels
Identity Crisis
By Brett Ascarelli
Where I come from, an unwritten cultural code mandates that all Sundays begin with brunch. Gotham's restaurants devote their menus weekly to this Utopian ritual, proffering mimosa and Bloody Mary libations to cleanse inhabitants of the previous week's stress and grime.
Homesick for Manhattan after moving to Napa, I sought out the meal with an identity crisis and found the paragon of all brunches, no less, at the charming Sonoma roadside restaurant Follini & Eichenbaum Cafe. Regularly a casual joint for breakfasts and gourmet sandwiches, the place was wholly transformed each Sunday morning for brunch through a multilevel array of homemade edibles covering every available surface in the front room. There were eggs Benedict on puff pastry; a savory strada of bread, eggs, sausages and cheese; potato pancakes featuring sour cream and a berry sauce; chilled prawns with pesto on an ice sculpture (!) . . . Total access to this cornucopia was mine for $21.95, a small price to pay for a perfect patio brunch at a table dressed in its Sunday best.
Jules Abate, the owner of the cafe, pulled the brunch buffet after only six months, serving the last one just before Christmas. The brunch, it seemed, had consumed a full 40 hours of her time each week. She and her employees had methodically ticked off a 76-item checklist in preparation for an always erratic number of patrons. Pile on Abate's babysitter's fee, and the day was a loss.
Instead, she has more cautiously instituted a Sunday mini-brunch with fresh OJ, bottomless Peet's and three yummy egg creations to choose from, plus sausage or bacon and potatoes. Modest and manageable at $10.95, but still delicious and ever so romantic.
Abate now does one-quarter of the labor she used to and is making money again. Nevertheless, she considers her bygone brunch buffets with fondness. "If I thought I could get the crowd in, I would do it again." Let's hope she does.
Other Sunday Brunches We Love
Brix: Heavy on the meats, with house-smoked fish and a bevy of goodness ranging from hot hors d'oeuvres to salads to pasta to pizza to the more that makes brunch so sinful. Serving 10am to 2pm. 7377 St. Helena Hwy., Yountville. $23.95 for adults. 707.944.2749.
Simmer: Brand-new eatery with an emphasis on romantic, chef-beloved dinners, has just begun Sunday brunch service weekly from 10am to 2pm. Meals are plated and linger in the $10-$13 range. 60 Corte Madera Ave., Corte Madera. 415.927.2332.
Bistro V: Just celebrating their first year since taking over the venerable Chez Peyo, owners Rick and Meek Vargas have kept Peyo's brunch tradition alive, with an à la carte menu of specialties beginning at $8.95 and plenty of original items. Everything from the bread upwards is housemade. 2295 Gravenstein Hwy. S., Sebastopol. Brunch, 10am to 2pm. 707.823.1262.
Follini & Eichenbaum Cafe, 19100 Arnold Drive (at Grove), Sonoma. Breakfast and lunch, Monday-Saturday; Sunday mini-brunch, 10am to 2pm. 707.996.3287.
Send a letter to the editor about this story.