02.16.11
home | north bay bohemian index | sonoma, napa, marin county restaurants | preview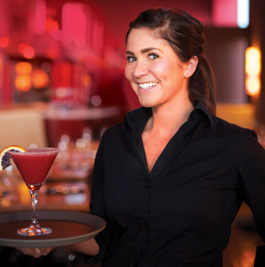 Sonoma County Restaurant Week
By Gabe Meline
It was such a hit last year, it's back for more: the second annual Sonoma County Restaurant Week runs Feb. 21-27, with nearly 90 participating restaurants offering special three-course, prix fixe menus at $19, $29 and $39. More than just a promotion by the Sonoma County Economic Development Board, the week is a chance to sample dishes from kitchens both hidden and well-known at affordable prices in an area known for organic ingredients and farm-fresh food. John Ash, Zazu and Stark's Steakhouse, for instance, all offer a $39 menu; Blue Label, Equus and Jack and Tony's have $29 options; and El Coqui, the Union Hotel and Peter Lowell's clock in at the $19 level.
Many more restaurants are on board for Sonoma County Restaurant Week, making the seven days a diner's delight. Reservations, naturally, are recommended. Below, we profile five participating restaurants, while a complete list of restaurants with menus can be found at www.sonomacountyrestaurantweek.org. Now get out and eat!
Send a letter to the editor about this story.