03.30.11
home | north bay bohemian index | news | north bay | news blast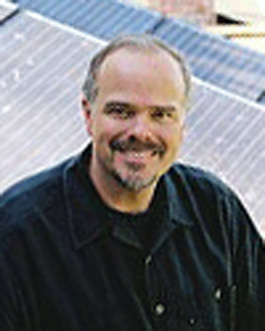 In Memoriam
By Leilani Clark
On Sunday, March 27, Marin County Supervisor Charles McGlashan died of a heart attack in Lake Tahoe. He was 49 years old. McGlashan leaves behind a vibrant legacy of environmental activism, specifically in the areas of sustainability, energy efficiency and renewable power. Described by friends and family as caring, giving and compassionate about the environment, McGlashan championed a litany of progressive causes during his time as supervisor. His advocacy for affordable housing, bicycle and pedestrian improvements, public transportation, zero waste, green building, environmental justice and habitat protection constitutes a great legacy. In 2008, the former environmental consultant spearheaded the creation of the Marin Energy Authority which launched the Marin Clean Energy initiative, offering an alternative source of energy to PG&E. McGlashan was a driving force behind the formation of Sonoma Marin Area Rail Transit (SMART), as well as the recent ban on single-use plastic bags in his county. He will be remembered for his progressive vision and dedication toward more just and livable communities.
On Islam
After recent congressional hearings in which Rep. Peter King, R-New York, attacked American Muslims for not speaking out strongly enough against terrorism, understanding is more important than ever. This week, Imam Ali Siddiqui, Muslim scholar, chaplain and writer, leads a discussion titled "What Is Life Like for Muslims in Sonoma County?" The talk is presented on Sunday, April 3, at the Glaser Center. 547 Mendocino Ave., Santa Rosa. 12:30pm. Free. 707. 823.0925.
Send a letter to the editor about this story.