04.06.11
home | north bay bohemian index | the arts | visual arts | review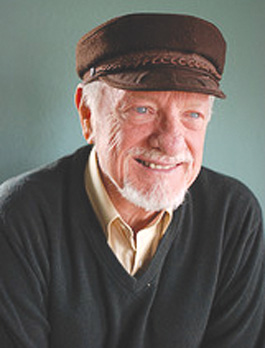 Beyond Bulk
Costco showcases . . . a local author?
By Leilani Clark
Costco isn't the first place one imagines for appearances by local authors. The lord of all big-box stores stocks bestsellers, mostly, geared decidedly to readers of the moderate persuasion. Undaunted, Santa Rosabased writer Robert Fischer realized that they were "selling books like they sell 30 pounds of ripe tomatoes." The author of the novel Plane Jane, promoted in part by handmade billboards on the side of the freeway, called up local Costco management, the regional office and, finally, corporate headquarters in Washington.
His persistence worked. A book signing at the Santa Rosa Costco April 8-9 marks the beginning of a 10-store jaunt. "Every once in a while, we'll throw something out there to add a little excitement to the warehouse. We like to support our local vendors," says Dan Allingham, assistant warehouse manager for the Santa Rosa Costco, who adds that they host about one local author a year. Last year, Carmina Salcido, the sole survivor of Ramon Salicido's murderous rampage, appeared to sign copies of her memoir. The warehouse will stock a large amount of copies of Plane Jane to sell during and after Fischer's appearance.
Why might a local author appear at Costco, a place better known for selling excessive amounts of too much, rather than a bookstore? "We get upwards of 15,000 people in the store on any given day," says Allingham. "If Fischer can get even 5 percent of that, he is doing really well."
Robert Fischer signs copies of Plane Jane on Friday and Saturday, April 89, at Costco. 1900 Santa Rosa Ave., Santa Rosa. 11am. www.robertfischer.com.
Send a letter to the editor about this story.