04.08.09
home | north bay bohemian index | the arts | visual arts | review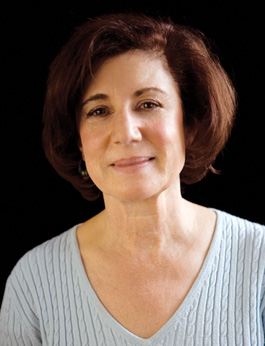 Photographs by Lawrence Watson
STORIED: Fiction offers an escape for the nonfiction writer.
Found Wonder
Noelle Oxenhandler pays attention
By Bart Schneider
I grew up with the sense that a clear hierarchy existed among the literary genres. Poetry, I determined, was the top dog. What could be more pure? It was also what I happened to write. Next in line came the novel. Now, as a novelist, I've been guilty of regarding the memoir as a second-class literary form, or believing, as one of my novelist friends claims, that instead of being called "creative nonfiction" it should be dubbed "noncreative fiction."
But recently, after reading Noelle Oxenhandler's The Wishing Year: An Experiment in Desire, I told myself to hush up. Here was a book that, despite its practical concerns, showcased a supple mind grounded in philosophy and introspection—the kind of thing I'm used to finding in the best literary fiction.
Oxenhandler, a Glen Ellen writer who teaches creative writing at Sonoma State University, made her reputation as a writer of nonfiction. In the mid-'90s, she published five essays in The New Yorker. Her book The Eros of Parenthood, which appeared in 2001, grew out of a New Yorker essay, and is a brave exploration of a taboo topic. Last year, she gained a wider readership with the publication The Wishing Year.
When I learned that Oxenhandler was now working on a novel, I wanted to know how she was going about it. Oxenhandler is a warm, sprightly woman, whose voice has a formal lilt to it. In a conversation with her at her Glen Ellen home, I found her responses to be so wise and articulate, I sat listening to her with my mouth open.
One of the surprises of writing fiction, she said, "is that it's almost like having an overly permissive parent. I can invent anything. It reminds me of moving back to California after years in the gray East Coast. At first, I felt like somebody was going to arrest me for living here, and I was going to be deported. But what I experience as freedom with fiction is an illusion. Even though every morning is a wild ride, I sense that there is a necessity to what happens that I must follow."
How, I wondered, did she deal with the challenges of plot. "I believe that there's something about plot that's not at all arbitrary, that is somehow 'hard-wired' into the human brain," she explains. "I understand the people who say that a classic plot, with its three-part structure of rising tension, climax and falling action is a kind of 'sex for the mind.' But I do not experience that life itself has plot—at least not in any sort of linear, predictable way. I experience life as being much more freely flowing, circular, recursive, overlapping, full of mysterious synchronicities and marvelously random juxtapositions. For this reason, although I've been teaching myself to write with plot, it does feel like an imposed order, like turning a field of wild and crazy grasses into a lawn."
And how does this differ from writing nonfiction? "In nonfiction, I love the feeling of being able to soar within the parameters," she says. "Life is so surprising in its rhymes and unexpected juxtapositions. There is a wonder at what is that feels almost religious."
As an example of this found wonder, Oxenhandler describes a recent stroll she took from the parking lot at Sonoma State. "I walked under trees filled with blossoms, over a memorial to genocide, past a group of students, dressed in old costumes playing croquet. Then I saw a campaign-style button on the ground that I expected to read 'Obama,' but instead it said, 'I "Heart" Female Orgasm.' As a nonfiction writer, life functions as the wild imagination. It's just a matter of paying attention."
Then why write fiction? "I don't have to be careful of everybody's feelings. And the novel permits me to explore a lot of issues I might shy away from in nonfiction. Issues about being a woman of my age, about the power and meaning of appearance and the impact of that on a woman."
When I asked Oxenhandler if she had a particular novelist in mind as a model for her own project, she responded without hesitation. "I've compulsively read Iris Murdoch's novels since I was a teenager. I'm drawn to the highly narcissistic male characters she tends to create. They wreck havoc on everything but still manage to be endearing. Iris Murdoch was a philosopher and I have that background. I'm aware that I'm using the novel to explore ideas about beauty and identity."
  Noelle Oxenhandler's latest book, 'The Wishing Year,' appears in paperback this July.
Novelist Bart Schneider was the founding editor of 'Hungry Mind Review' and 'Speakeasy Magazine.' His latest novel is 'The Man in the Blizzard.' Lit Life is a biweekly feature. You can contact Bart at [email protected].
Send a letter to the editor about this story.