04.09.08
home | north bay bohemian index | the arts | books | review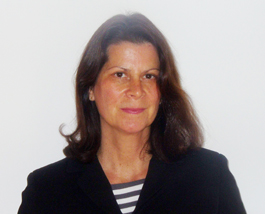 Lead by Example: Writer Dawn Yun leads the Mamas Salon.
Moms of Invention
Writing Mamas Salon helps moms find their voice
By Beth Hall
"Mothers make the best writers," says Dawn Yun, mother of two and founder of the Writing Mamas Salon, a creative-writing club based out of the Book Passage bookstore in Corte Madera. "Even if you have no writing experience, you can articulate observations, because you spend so much detailed time watching your children grow."
Yun has been a writer since she was 11, and her first piece was published at 17. She has since published two books, written for the San Francisco Chronicle and even been a guest on The Oprah Winfrey Show for her guidebook The Joy of Outlet Shopping.
Yun, now fifty-something, eventually settled in Marin County and became a mother. She began spending plenty of time at the playground and, inevitably, someone would pop the big question: What did you do before you became a mother?
"I'm a writer."
"No way! I've always wanted to do that!"
"Well," she'd invariably reply, "you still can."
The seed was sown. Soon, Yun was teaching four-week writing classes at Book Passage. Once the participants realized how fulfilling it was to write about their lives and children, they were hooked. Classes turned into regular ongoing meetings, and the Writing Mamas Salon took off in 2004, becoming a group that now numbers about 50 women between the ages of 20 and 70.
"It's the ultimate mothers club," Yun says. The Mamas meet twice a month, with the first meeting spent writing, sharing work and receiving valuable editing advice. Guest speakers such as Bharati Mukherjee, winner of the National Book Critics Circle Award for Desirable Daughters, and Joan Blades, cofounder of MoveOn.org and author of The Motherhood Manifesto, hold forth at the second meeting of the month.
The Mamas take the speakers' advice so seriously, especially regarding getting published, that their 2008 mantra is "Get published! Make money!" Many of them are doing just that, some for the first time.
Kristy Lund, mother of two boys and a Reiki practitioner, joined the group this year with only a sixth-grade writing award and an essay on a failed Crock Pot experience under her belt. She now has a portfolio of polished stories. Lund submits articles for publication regularly, and has been posted several times on DivineCaroline.com, an online blog.
"Writing is a part of my routine and life now," Lund says. "[Writing Mamas] gives definite inspiration, especially not coming from a writing background or being a journalist."
After the painful experience of losing one of her premature triplet boys, Kaiser Permanente gynecologist Dr. Jennifer Gunter decided to write a book to teach preemie parents how to navigate the healthcare system. "But I realized when I got to the group that I needed to practice," Gunter says. "My writing was too medical. Dawn helped me find my voice."
Eventually, Gunter began writing lighter material to "get the hard stuff out of my head." Her Girlfriend's Guide to Gynecology is now in the works, featuring such gems as "Don't Put a Potato in Your Vagina and Other Stories." As Gunter puts it, "If you can't ask your gynecologist how to pick a vibrator, who can you ask?"
Of course, just being a part of the group does not guarantee published work. Writing is arduous, lonely and, more often than not, unrewarded. But the kind-hearted critiques offered by the group inspire a whole generation of mothers who would not write otherwise. At the very least, it gives writers a chance to be published in the Mama's daily online blog, where an essay on a son's art project-turned-macramé-penis gets read and laughed over.
Andrea Passman-Candell, author of His Cold Feet: A Guide for the Woman Who Wants to Tie the Knot with the Guy Who Wants to Talk About It Later, says the salon has helped her "be more accountable. We lift each other up." Passman-Candell is currently working on a second book, which is geared towards observations of parenting. She will soon be moving to Long Island and plans on starting a Writing Mamas chapter there. "I feel so thankful [for the Writing Mamas]," Passman-Candell says. "It keeps you in the writing world, helps you make time, so you don't let it slip by you."
The Writing Mama's Salon meets the second and fourth Sunday of each month at Book Passage. Annual membership is $120. 51 Tamal Vista Blvd., Corte Madera. For questions, contact Dawn Yun at 415.233.2483.
Send a letter to the editor about this story.