04.13.11
home | north bay bohemian index | news | north bay | news blast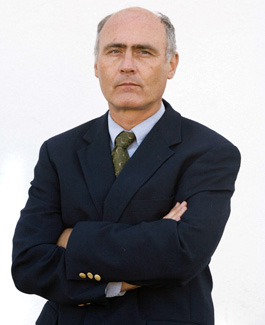 News Blast
By Leilani Clark
Hunger Strike
Richard Coshnear began his water-and-juice-only hunger strike on March 31—Cesar Chavez's birthday. An immigration attorney and Committee for Immigrant Rights member, Coshnear has been at the forefront of a four-year struggle to get the Sonoma County Board of Supervisors to take action limiting the Sheriff's collaboration with U.S. Immigration and Customs Enforcement (ICE). Statistics show that of the roughly 70 persons turned over to ICE each month from Sonoma County jails and courts, 72.5 percent have no felonies on their record. His office receives about 10 calls every week from families of people with ICE holds, says Coshnear, a fact that has grown increasingly frustrating for the longtime activist. His fast is to encourage others to "wake up to this issue, take it more seriously," and to contact county supervisors with a plea to put the issue on the board agenda. Those interested in joining Coshnear's hunger strike can reach him at rlcoshnear@gmail.com.
Earth First
The city of Santa Rosa celebrates Earth Day this weekend in Courthouse Square. Attendees can recycle e-waste and appliances, drop off unwanted medication and check out the eco-friendly crafts, activities, local vendors and volunteer opportunities on display. Ride your bike there and bring refillable bottles and cups to truly embody the experience on Saturday, April 16, in Courthouse Square. Fourth and Mendocino, Santa Rosa. 11am-3pm. Free. 707.543.3935.
Send a letter to the editor about this story.