04.27.11
home | north bay bohemian index | news | north bay | news blast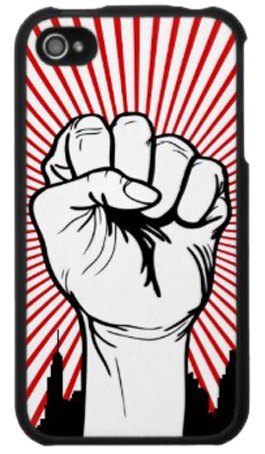 News Blast
By Leilani Clark
Hella Motivated
It's all too easy for older generations to write off those under 25 as disengaged and apathetic. Strike! Hella Youth Organizing for Power is proof positive that the assumption is just a myth. On April 30, the youth-led, youth-focused activist group leads the Youth Assembly, offering free food, free information, space to brainstorm demands and visions for a better world, discussion of issues like education cuts and college fee hikes, and movement-building inspiration. Great news for those who have acknowledged that the youth will indeed inherit the earth. The Youth Assembly takes place on Saturday, April 30, at the Arlene Francis Center. 99 W. Sixth St., Santa Rosa. Noon-3pm. Free. 707.528.3009.
Salt of the Earth
In celebration of International Workers Day, in support of immigration reform and against the ongoing collaboration between ICE and the sheriff's department—for these reasons, the streets in Santa Rosa will fill with people. On May 1, stand in solidarity with the working people of the world as benefits, pensions and unions undergo a systematic dismantling by marching from Roseland to Juilliard Park for a community picnic, live music and entertainment. The Santa Rosa May Day March and Rally takes it to the streets on Sunday, May 1. Rally starts at the old Albertson's parking lot, 665 Sebastopol Road, Santa Rosa. 1pm. 707.571.7559.
Send a letter to the editor about this story.