04.27.11
home | north bay bohemian index | sonoma, napa, marin county restaurants | preview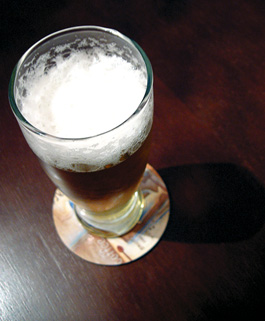 Craft Beer Country
By Leilani Clark
In a historically hop-friendly area and a place that many craft breweries call home, why have there been no brewery tours thus far in Sonoma County?
This void motivated brothers Ron and James Holt, along with partner Robert Watkins, to start North Bay Brewery Tours. "Sometimes, I'll talk to people who like beer who aren't even aware of what we have in our own backyard," says Ron Holt. "You talk to people outside the area and they're like, 'Oh, wine country,' and I'm like, 'No, craft beer country.'"
The Holts and Watkins are homebrewers and beer enthusiasts themselves, and on April 30, their 15-seat bus embarks on the first official North Bay Brewery tour. For $85, participants get a guided trip that includes four stops: Lagunitas, Russian River, Third Street Aleworks and Bear Republic. A jaunt to homebrew shop Beverage People offers a chance to learn about homebrew techniques. Lunch is included—along with the chance to drink with impunity, since no designated driver is required.
The tour has stirred up excitement in locals and tourists alike, according to Holt. "We hope to give people some additional beer education," he says. "We're all Sonoma County natives, and we know a lot about the region as well. It's a fun environment, and you actually learn about beers."
For more information about North Bay Brewery Tours, see www.northbaybrewerytours.com or call 707.602.7397.
Send a letter to the editor about this story.