04.27.11
home | north bay bohemian index | columns | wine tasting room of the week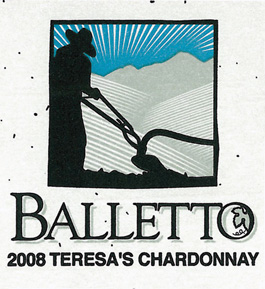 Woodless Wonders
By James Knight
Not until California Chardonnay was kitted out with a robe of French oak did it conquer the world. But with success comes excess. The insurrection against smoky, buttery Chardonnay, at first only a whisper in the tasting rooms, has become so emboldened in recent years that the "unoaked" style is now boasted right on the label. This week, we found that the following stave-starved Chards were not only quite good, but the differences between them were all the more easy to spot, without the oak. Tasted unsighted, scored from 1 to 5.
Balletto Vineyards 2008 Russian River Valley, Teresa's Chardonnay ($18) Cool aromas of fresh cream, lime, honey and green apple set the mood for a medley of tropical, citrus and fresh apple flavors. With a finish tightly balanced between light, sweet flavor and excellent acidity, this was the clear favorite, an exemplar of the style. ♦ ♦ ♦ ♦ ♦
Foley 2009 Santa Rita Hills Chardonnay, 'Steel' ($30) Ditching the naysaying "unoaked" for a more robust tag, the Foley has crisp pear and citrus flavors, and a tangy, long-steeped chamomile tea finish. ♦ ♦ ♦ ♦
Kendall-Jackson 2009 Avant, California Chardonnay ($14) Having made a fortune popularizing the big, buttery style, K-J lately lobbies for the preservation of "Fresh, Crisp, Clean" Chardonnay. With hints of caramel apple, coconut cream pie and both butter and oak showing up in tasting notes, it's a bit on the sweeter side than the rest, as if custom-built to wean their consumers off of the oak. ♦ ♦ ♦ ♦
Hendry Ranch 2009 Napa Valley Unoaked Chardonnay ($19) Here comes the pineapple. With tropical, pear cocktail and lychee aromas and flavors, this is a zippy and tart one-track wine—but it's on the right track. ♦ ♦ ♦ ♦
Lincourt Santa Rita Hills Chardonnay, 'Steel' ($18) Distinctive green apple Jolly Rancher aromas, with sour apple and lime on the crisp palate. Nice, lingering finish. ♦ ♦ ♦ ♦
Windsor Oaks Vineyards 2009 Estate Unoaked Chardonnay ($29) Austere aroma, with jasmine and notes of Golden Delicious apple. Clean and bright, it's got notable acidity. ♦ ♦ ♦
Sebastiani 2009 Russian River Valley, Unoaked Chardonnay ($18) Floral, enticing aromas of dried apples and golden apricot, while flavors trend toward scrumpy or flat apple cider. ♦ ♦ ♦
Toad Hollow 2009 Francine's Selection, Unoaked Mendocino Chardonnay ($12) Not typical of the genre, this unoaked wine did go through malolactic fermentation. Some liked the floral, dried papaya aromas, with a zippy, dry finish that leaves nothing to complain about. Curiously, tasting some months back, this wine seemed to burst more with bright, ripe apple flavor, and in fact, inspired this week's Swirl. ♦ ♦ ♦
Send a letter to the editor about this story.