05.25.11
home | north bay bohemian index | news | north bay | news blast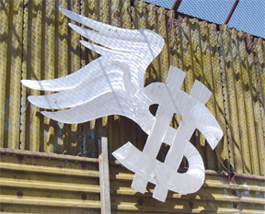 News Blast
By Leilani Clark
Voices Carry
"Every migrant coming to this country has their own story to tell," says the narrator of Why We Come (Por Que Venimos), a new documentary about Latin American migrants living in San Rafael's Canal district. The film dismantles the dehumanization of immigrants by examining why people make the choice to undertake a journey across the border into an oft-unfriendly U.S. Fernando Diaz, one of the filmmakers, says he's informed by work with the Marin Immigrant Rights Coalition. "I want the MIRC to be a strong voice for a community that has remained voiceless for too long. That is why I embarked on this documentary project, to help make this possible," says Diaz. Why We Come screens on Friday, May 27, at the Dance Palace. 503 B St., Point Reyes Station. 7pm. Donations accepted. 415.663.1075. www.whywecome.org.
Identity Politics
Roberto Reyes, former police commissioner and current planning commissioner for the city of Richmond, speaks to the Sonoma County Commission on Human Rights this week about countywide ID cards. Proposed to protect undocumented workers not convicted of a crime from being taken to jail for not having a driver's license, the system would provide a card to any county resident. Reyes says the card system can be implemented at no cost, and the public is welcome to attend the presentation on Tuesday, May 24, at the Permit and Resource Management Hearing Room. 2550 Ventura Ave., Santa Rosa. 5:30pm. 707.431.8451.
Send a letter to the editor about this story.