05.18.11
home | north bay bohemian index | sonoma, napa, marin county restaurants | preview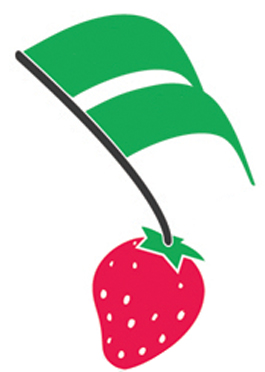 Fifth Annual Russian River Strawberry Fest
By Leilani Clark
It's time to run wild through a strawberry patch, cheer on the coronation of the Strawberry Queen, share shortcake with the Sisters of Perpetual Indulgence and dance to some berrylicious sax jams while pounding bucket loads of juicy fruit at the Fifth Annual Russian River Strawberry Fest. Radio KGGV-FM 95.1, aka "the Bridge," celebrates summer's red treasure by hosting the woodsy jubilee, which doubles as a fundraiser for the volunteer-run radio station. Celebrate the strawberry with contests, live music and a chocolate-dipping fountain on Saturday, May 28, at the Guerneville Community Church. 14520 Armstrong Woods Road, Guerneville. Free. 11am-5pm. 707.869.1131.
Fierocious
In a recent interview with the LA Weekly, irascible recording engineer and indie-musician-turned-food-blogger Steve Albini was asked about TV cooking personalities, which launched Albini into a trademark rant against boob-tube chefs with "gimmick hairdos and catch phrases, hooting and high-fiving, 'bringing it,' celebrating gluttonous sports-bar chow, dipshits abbreviating their ingredients and making childish, cutesy-poo 'comfort food' full of 'yummy veggies'—shit like that." In related news, Tex Wasabi's, the downtown Santa Rosa eatery owned by Guy Fieri, reopened last week after a long closure for renovations. Craving sushi stuffed with, uh, barbecue and fries? This is the place to get it. And maybe one of those visor hats with the fake blonde hair sticking out of the top. Tex Wasabi's, 515 Fourth St., Santa Rosa. 707.544.8399.
Send a letter to the editor about this story.