06.11.08
home | north bay bohemian index | music & nightlife | band review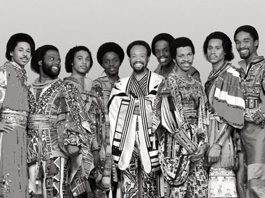 Shining Stars
Earth, Wind & Fire bring back the cocaine-funk era
By Gabe Meline
There's a scene in Mario Van Peebles' great documentary/homage Baadasssss featuring Earth, Wind & Fire, who in 1971 were a bumbling crew of Chicago kids recording the soundtrack to the blaxploitation classic Sweet Sweetback's Baadasssss Song . Innocence is written all over their faces while they try out different grooves to suit the film—they're just a neighborhood band helping out a friend with a crazy idea. Simple and small.
Of course, in time Earth, Wind & Fire would become one of the hugest stars of the cocaine-funk era, thanks to stellar hits like "Shining Star," "That's the Way of the World" and "Let's Groove." And though it might be easy to write off the band for its eventual fringe suits and vacuous egomania, I keep coming back to that scene, the one with the fresh-faced kids. Everyone's got a dream; Earth, Wind & Fire achieved theirs. So the hell with it. It's summertime, and the current band has both Maurice and Verdon White, and it's high time to go to boogie wonderland on Tuesday, June 17, at the Wells Fargo Center, 50 Mark West Springs Road, Santa Rosa. 8pm. $15–$99. 707.546.3600.
Send a letter to the editor about this story.