07.06.11
home | north bay bohemian index | news | north bay | news blast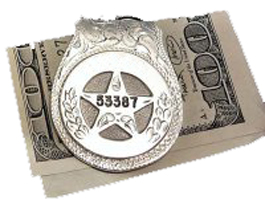 News Blast
By Leilani Clark
Cop Rock
Last week, the city of San Jose laid off 67 police officers in an attempt to close a $115 million budget shortfall. Mayor Chuck Reed explained that city leaders had been forced to decide between funding programs such as libraries rather than increase police spending. Meanwhile, on June 15, Santa Rosa City Council voted 4-3 in favor of a budget that increases funding to the city police and fire departments. Unlike San Jose, which is on pace to experience its highest homicide rate in 30 years, Santa Rosa Police Department statistics actually show that crime has been on the decline for two decades, dropping 27 percent between 2003 and 2008. Accounting for Santa Rosa's increase in police spending—while other departments are being asked to do with less—is Measure 0, a public safety and gang prevention measure passed by voters in 2004 in a pre-recession, post-9-11 world. Many continue to contend that Santa Rosa's police and fire departments need to share in the city's cost-cutting sacrifices like those in San Jose.
Stop That Train?
On June 15, a group calling itself Repeal SMART delivered a letter to the Sonoma-Marin Area Rail Transit board demanding two actions: the proposal of an initiative to repeal the sales tax approved by voters in 2008, and the circulation of a petition for the dissolution of the project altogether. The letter cites rising costs and a rush to completion as reasons for their demands. According to the letter, the group asks that the SMART board move no further with bonds or contractual obligations until the issue is put before voters again. SMART has not yet issued a response.
Send a letter to the editor about this story.