07.20.11
home | north bay bohemian index | news | north bay | news blast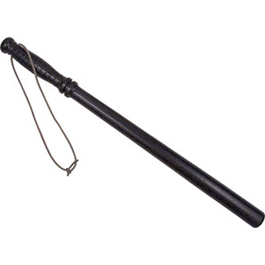 News Blast
By Leilani Clark
Thin Blue Line
"PACH" stands for Police Accountability Clinic and Helpline; the goal of the Sonoma Countybased watchdog group is to document police abuse while providing safety and support to those who have experienced the dark side of law enforcement. On July 24, PACH presents a community film series to build awareness about police brutality and political resistance. On deck is Bad Cops, Vol. 1: Stop Police Brutality, a documentary that collects amateur and professional video documentations of police abuse. Opening feature Merritt College: Home of the Black Panthers explores the role that the Oakland college played in the formation of the Black Panther Party. The Community Awareness Film series screens on Sunday, July 24, at the Arlene Francis Center. 99 Sixth St., Santa Rosa. 4pm. $10 donation. 707.542.7224.
Back Home
In June, the Bohemian reported on San Rafael resident Regina Carey's participation in the U.S.-to-Gaza flotilla. Though the plan to sail from Athens never materialized after the Hellenic Coast Guard halted the boat and forced it to return to harbor, Carey returns to the United States in late July bringing a report on the historic venture. In addition, Israeli professor and activist Dalit Baum will discuss corporate involvement in Israel/Palestine and her work on the "Who Profits from the Occupation" initiative. Carey and Baum speak on Monday, July 25, at San Rafael First United Methodist Church. 9 Ross Valley Drive, San Rafael. 6:30pm, potluck; 7:30pm, program. Free. 415.505.8012.
Send a letter to the editor about this story.