08.03.11
home | north bay bohemian index | news | north bay | news blast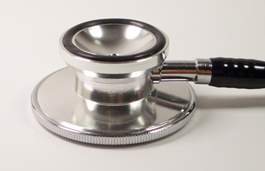 News Blast
By Leilani Clark
Health Threat
For the uninsured in California, "community healthcare centers are far cheaper than the alternative—waiting until people are so sick that they end up in the emergency room," says Dr. Jason Cunningham, medical director of West County Health Centers. As nearly one in five Californians is uninsured in 2011, expanding community clinics should be a priority, but with federal funding at risk, clinics are in jeopardy. Join in a community conversation about the future of the healthcare safety-net system in the North Bay, sponsored by the California Primary Care Association, the Latino Coalition for a Healthy California, Healthy Kids Sonoma County, Latino Coalition for a Healthy California and the Redwood Community Health Coalition (RCHC). Doctors Cunningham and Mary Maddux-Gonzalez of the RCHC and other community leaders speak on Monday, Aug. 8, at the Sonoma County Indian Health Project. 144 Stony Point Road, Santa Rosa. 8-9:30am. 707.326.7551.
Hijacked Nation
This week, Congress voted in favor of a debt bill that includes roughly $1.2 trillion in spending cuts over the next 10 years but includes no revenue increases. Congresswoman Lynn Woolsey spoke out against the proposed bill, voting against it on the congressional floor. "This is not a balanced approach. It doesn't ask for shared sacrifice," said Woolsey at the Congressional Progressive Caucus press conference. "It puts virtually the entire burden on working families and the middle class while asking nothing—and I mean nothing—from billionaires, millionaires, huge corporations and companies that send jobs overseas."
Send a letter to the editor about this story.