08.03.11
home | north bay bohemian index | features | north bay | green zone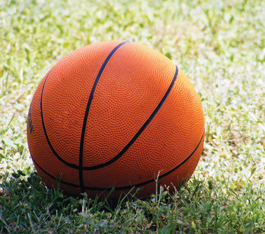 Space to Play
A much-needed park in Roseland takes shape
By Juliane Poirier
The reason you'll see Roseland children play ball in parking lots is a shortage of play space. They are, in the lingo of park planning specialists, "underparked."
The long-awaited Roseland Creek Community Park and Trail could not be coming soon enough for the mostly Latino residents of Santa Rosa's southwest neighborhood, where because the area is not within the city limits and thus not subject to regulations on per capita park space, parkland is scarce enough to make the asphalt at a convenience store look like the next best thing to grass.
In Santa Rosa's 2008 grant application for matching funds, city staff members who pushed for the development of the new park reported the discrepancy between parklands available to lower- and higher- income neighborhoods. The neighborhoods of northeast and southeast Santa Rosa have more than five acres per 1,000 residents. In un-annexed Roseland, where more than 80 percent of schoolchildren qualify for school lunch programs, there are only 2.15 acres of park per 1,000 residents.
Rich Hovden, Santa Rosa park planner, agrees the area is short on parks. "The whole southwest area of Santa Rosa is underserved and has a dense population," said Hoven. "You see kids at storefronts trying to play pickup games, playing basketball wherever they can, out in the street even."
Hoven is excited about the progress being made on park plans, and hopeful for the success of the city's grant application, which will ultimately result in adding about 20 acres of recreation space. As planned, the park will offer a combination of playing fields and natural paths; secure habitat for species along the Roseland Creek; provide opportunities for nature education; and expand Sonoma County's open space. "And the school district is making progress, too," said Hovden. "Burbank Avenue will have a new Roseland elementary school open in 2012, and the school and park will be across street from each other." Hovden believes people—including the youngest ones—"really like to experience nature other than on paved surfaces."
In addition to providing nature education and more room to play, the new park will usher in the subtle advantages of a community linked, via bike and walking trails, to the Colgan Creek Trail, the Taylor Mountain Regional Park, a proposed SMART trail, the Joe Rodota Trail and the Santa Rosa Creek Greenway. For 3,100 kids, from kindergarten to high school, of whom more than half are learning English as a second language, the new park may offer a stronger connection with the natural and social communities outside of Roseland.
Send a letter to the editor about this story.