08.10.11
home | north bay bohemian index | news | north bay | news blast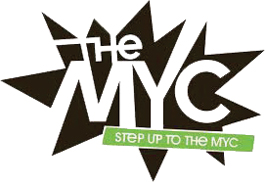 News Blast
By Leilani Clark
Pass the MYC
Since its 2006 opening, the Marin Youth Center (MYC) has been a place where San Rafael youth can take cooking classes, attend dances and shows, and participate in activities to keep them busy and inspired. But last week, the Marin Community Foundation decided to close the center affectionately known as "the MYC," citing a desire to bring more vocational training and small-business development programs to the space, according to foundation president Thomas Peters. While the San Rafael Intel Computer Clubhouse & Sound Studio will remain open, the hall, commercial kitchen and cafe, art studios, meeting spaces and lounge will be closed as of Aug. 12. Community members are mourning the loss of a vibrant space that provided a venue for teens to socialize safely while expressing themselves creatively.
Hi, Neighbor
How often have you heard someone say, "I don't even know my next-door neighbors?" The city of Santa Rosa and Community Action Partnership aim to change that with the Santa Rosa Neighbors Summit. The two-day event celebrates all things neighborly; Amalia Alarcon de Morris, bureau director at Portland's Office of Neighborhood Development, will share some of the best practices from her work in building inclusive, safe and livable neighborhoods on Friday, Aug. 19, at the Santa Rosa City Hall Chambers from 6:30pm to 9:30pm. A day of workshops on strengthening community in Santa Rosa follows on Saturday, Aug. 20, at the Finley Community Center. 2060 W. College Ave., Santa Rosa. 9am-3pm. Free. www.santarosaneighborsummit.weebly.com.
Send a letter to the editor about this story.