08.31.11
home | north bay bohemian index | news | north bay | news blast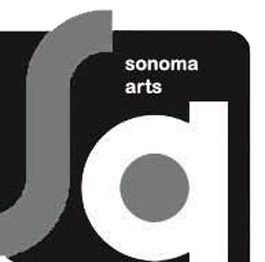 News Blast
By Leilani Clark
Move On
After 26 years in Santa Rosa, the Arts Council of Sonoma County announced on Aug. 19 that it would be relocating its offices to the Spreckels Performing Arts Center in Rohnert Park. Might this mean that the "grid"-locked town could be on the verge of becoming a hotbed for arts organizations in the county? According to the council's statement, the move "offers a unique opportunity to strengthen the Arts Council's presence in southern Sonoma County, in particular, as the future opening of the Green Center expands the cultural offerings in the area." Post-move, Spreckels has joined the list of sponsors for the Arts Council, "opening up exciting possibilities for collaboration." From its new location, the organization will continue to work toward promoting the visibility and accessibility of the arts county-wide.
Green Scene
Temple Grandin is the keynote speaker at the First Annual EcoFair Marin . A doctor of animal science, Grandin (who has high-functioning autism) has become a sought-after speaker when it comes to autism's early intervention and self-advocacy. Her achievements were chronicled in an acclaimed 2010 docudrama, Temple Grandin, featuring Claire Danes. The first annual EcoFair also offers DIY demonstrations on everything from beekeeping to building furniture without power tools. Food, drink and bands provide (sustainable and eco-friendly) entertainment and sustenance. Celebrate Marin's rich heritage of environmental stewardship on Sunday, Sept. 4, at the Marin County Fairgrounds. Avenue of the Flags, San Rafael. 10am–7pm. $5. 415.519.5565.
Send a letter to the editor about this story.