09.21.11
home | north bay bohemian index | news | north bay | feature article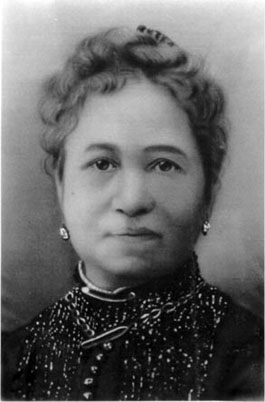 North Bay Utopian Communities
We revisit the many fascinating cults and communes that have flourished in the North Bay's illustrious utopian history.
By Leilani Clark
Preston
Founded: Faith healer Madame Emily Preston experienced a spiritual awakening in the early 1870s, and by 1885 she'd conjured a thriving village on Oak Mountain, outside of Cloverdale, centered around her Christian-tinged "religion of inspiration."
Beliefs: An all-seeing "X-ray eye," alcohol-rich herbal tonics and a direct personal relationship with God were all part of the Preston way. Less a utopian community than a health-oriented religious colony, Preston attracted people nationwide to experience the Madame's healing powers; some stayed to worship at the altar of the Free Pilgrim's Covenant Church. Critics called it quackery, but they had obviously not partaken of those magnificently potent medicinal spirits.
Unraveling: While numbering 150 at its peak, the population of the village began a steady decline into obscurity after the death of founder, prophetess and major employer Emily Preston in 1909.
Remnants: Most of the buildings—including an abandoned mansion long used as a party pad for Cloverdale teenagers—were destroyed in a fire in 1988. The church still stands, along with a few of the houses, and restoration efforts have been made by the Preston Historical Society.—L.C.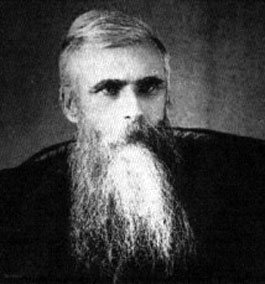 Fountaingrove
Founded: In 1875, Thomas Lake Harris brought his Brotherhood of the New Life colony from the East Coast to the foothills north of Santa Rosa. He called the place the "Eden of the West" and soon amassed dozens of followers, drawn by the British spiritual leader's mad charisma.
Beliefs: Cosmic sexuality, breath-work called "divine respiration," extraterrestrial beings and Jesus as benevolent hermaphodite were all part of Harris' wild cosmology. He believed that fairies were real, and liked to reside in the female bosom. Partakers of wine as a "divine and celestial substance," the Brotherhood cultivated acres of vines, producing some of the country's best wine.
Unraveling: With his reputation shot to tatters by a San Francisco Chronicle reporter's accusation of sexual advances, Harris abandoned the commune. He left it in the hands of Kanaye Nagasawa, who successfully ran the winery for 40 more years.
Remnants: The ruins of the winery still exist, just off Round Barn Boulevard. Graffiti-covered wine casks and collapsed roof beams guard larger rooms strewn with debris, rat-droppings and remnants of the just-passing-through, whether those looking for a place to lay their heads, or the ghost of Jane Lee Waring, who was known in the 1880s for wandering the property in Turkish garb, smoking a pipe. A park named for Nagasawa opened nearby in 2007.—L.C.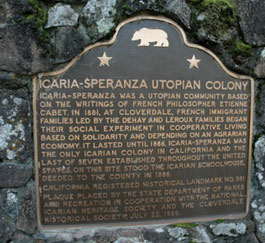 The Icaria-Speranza Colony
Founded: In 1881, French immigrants moved to Cloverdale to begin a colony inspired by Etienne Cabet's Travel and Adventures of Lord William Carisdall in Icaria. The Icarians planted vineyards, wheat, fruit trees and flower gardens on 885 acres and set about making real Cabet's enlightened communist utopia.
Beliefs: An agrarian-based community, these communist comrades believed in cooperative living based on solidarity, peace, equality and farming.
Unraveling: One of the last-standing Icarian settlements in the United States, the stridently anti-capitalist group was doomed by financial struggles. After a grape harvest failed to produce anticipated profits, the colony was dissolved by court order in 1886 and the property was liquidated to pay off creditors. Also, as with modern-day communist groups in the United States, they had a damn hard time with recruitment.
Remnants: None of the original buildings remain, but a historical plaque sits on the former site of the Icarian schoolhouse, on the west side of Asti Road, approximately two miles north of Asti Post Office Road.—L.C.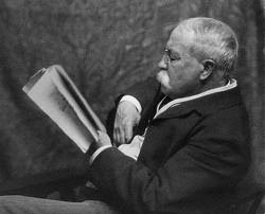 Altruria
Founding: Led by Unitarian Rev. Edward Biron Payne, the Altrurians bought 185 acres of farmable land six miles northeast of Santa Rosa, off Mark West Creek, in 1884. They were inspired by A Traveler from Altruria by William Dean Howell, which details the story of Mr. Homos and his evolutionarily superior homeland. Goodbye unfettered capitalism, hello spread the wealth!
Beliefs: With an eye toward creating a completely equal society, the group of artisans and idealists believed in a government run by the people, suffrage for all, no private ownership of land and a 10-hour work day.
Unraveling: According to an 1896 San Francisco Chronicle article, the "character of the soil and inexperience of the members in farming" led to the demise of this rural utopian enclave. The community debt was exacerbated by a failed effort to build a hotel on the site. Altruria dissolved in 1896, after operating for less than two years.
Remnants: The property was bought by Dr. W. P. Burke in the late 1890s and transformed into a "medical and surgical sanitarium." Later, the doctor was imprisoned for murdering his mistress by dynamite and arsenic at Burke's Sanitarium. All that's left of Altruria now, according to legend, is an oak tree and a fire pit.—L.C.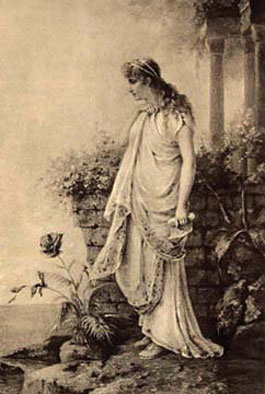 Druid Heights
Founded: In 1954, anarchist-lesbian poet Elsa Gidlow purchased a five-acre patch of hillside in West Marin. She was joined by flamboyant carpenter Roger Somers and custom-furniture builder Ed Stiles, the twin forces behind the whimsical, rustic structures that populate the land to this day.
Beliefs: Gidlow actually called the thriving commune an "unintentional community." Art, sex, altered consciousness and the eucalyptus smell of California East-West mysticism were the order of the day, in a place where artists, thinkers and spiritual seekers could commune—mentally and physically—with the earth, the fog and each other. Gary Snyder, Neil Young, Tom Robbins, Dizzy Gillespie and prostitution activist Margot St. James all spent time in the gray-green grasp of this Muir Woods scene.
Unraveling: Somers died in 1980 and Gidlow in 1986, but it appears the Heights reached its true climax with the alcohol-related death of spiritual guide Alan Watts in 1973. While Stiles and his wife still make their home on the property, it is a much different place than days of yore.
Remnants: As documented in Erik Davis' book Visionary California, many of the original houses, including Elsa Gidlow's cottage, Roger Somer's zendo and Alan Watt's library and Moon Temple still stand. The site is emphatically not open to the public; all private visitors are sworn to secrecy.—L.C.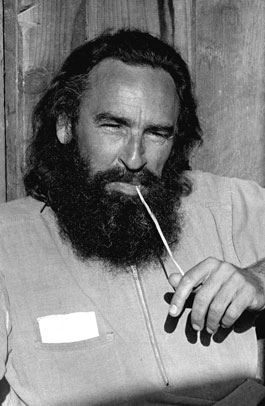 Morning Star
Founded: Lou Gottlieb, bassist for folk trio the Limeliters, bought 32 acres on Graton Road near Occidental in 1962. After retiring from showbiz, the grizzly-bearded musician declared the ranch open land, inviting anyone and everyone to live there for free. In 1966, it became a super-mecca for Diggers, dropouts, the "technologically unemployable" and wild children of all ages.
Beliefs: "Open-land" and "voluntary primitivism" were Morningstar's philosophical lynchpins. People built tree houses, frolicked and cooked in the nude, took drugs and grew vegetables that fed not only the residents but provided supplies for free-food programs in San Francisco.
Unraveling: Where Gottlieb saw utopia, authorities saw safety and health violations. The Sonoma County Health Department and the sheriff began staging raids on the "Happiness People" after neighbors complained about open fires, open-pit toilets and rough living conditions. By 1971, the county had bulldozed the shelters and campsites, and Gottlieb left for India, deeding his property to God.
Remnants: Gottlieb died on the land in 1996, and caretakers have allowed the site to return to its natural state. "The land has just been resting very quietly. That's what Lou wanted," says Ramon Sender, a San Francisco writer and former resident who's archived Morningstar's history at www.badamamama.com. In 2011, Gottlieb's heirs announced plans to sell the property. A group called Friends of Morningstar is raising money to buy the property for placement in a land trust, says Sender.—L.C.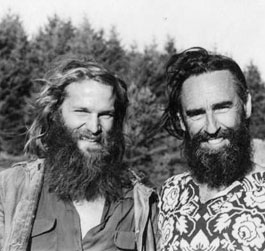 Wheeler Ranch
Founded: Bill Wheeler opened his 320-acre Coleman Valley Road ranch to the displaced folk of Morningstar in the late 1960s.
Beliefs: Wheeler espoused the same open-land ideas as Gottlieb. The community became home to errant flower children, runaways and soldiers AWOL from Vietnam. "What was important to us was that there was a lot of art, there was a lot of music and there was a lot of creativity," Wheeler told the Bohemian in 2003.
Unraveling: Once again, the county stepped in after complaints were lodged by neighbors against the freewheeling nature of the ranch. In 1973, bulldozers razed the tents, lean-to's and rough-hewn houses that had sprung up across the property and the uprooted community disintegrated.
Remnants: Wheeler still lives on the pastoral property that once played home to nearly 400 free spirits. He tells the Bohemian that everything from the days of the ranch was bulldozed or burned to the ground by the county, leaving nothing at all behind. Rumors that the ranch site eventually became the Ocean Song Farm and Wilderness Center are unfounded, though "we enjoy a great friendship," says Wheeler.—L.C.
Send a letter to the editor about this story.