10.27.10
home | north bay bohemian index | music & nightlife | band review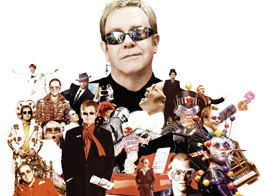 Ritmo de los Muertos
What do you want played at your funeral?
By David Templeton
From the dawn of civilization—and maybe even earlier—every funeral has required a bit of well-chosen music. Whether it's a chamber orchestra playing a requiem mass or your cousin's boombox playing Israel Kamakawiwo'ole's version of "Over the Rainbow," no burial seems complete without a little tunage. In most cases, of course, it is our survivors who choose the music, and their choices are usually tasteful, respectful and appropriate.
To hell with all that, suggests novelist Christopher Moore.
When he dies, the cult-favorite author (Bloodsucking Fiends, Practical Demonkeeping, The Stupidest Angel and A Dirty Job) has already decided that his funeral will conclude with the playing of Tom Waits' 1985 song "Tango Till They're Sore."
"It's from the Rain Dogs album," says Moore, anticipating his earthly farewell. "It's the perfect dirge," he says, "a mixture of the joy of life and the melancholy of its inevitable end."
To be sure, most of us don't plan our own funerals, but if we did—including choosing the music played during the more dramatic moments—those funerals might be a whole lot more interesting. I asked a number of North Bay musicians, authors, actors and standup comics what music they'd choose for the climax of their eventual grand interment, and their answers ran from the smart to the smart-ass, from the serious to the seriously messed up.
Comedian Dan St. Paul, who's always said he doesn't fear death nearly as much as he fears never seeing any more baseball games, wants "Take Me Out to the Ball Game" as his coffin is carried away. Fellow comic Arthur Gaus selects the Buggles' "Video Killed the Radio Star," because, as he puts it, "It doesn't make any sense to have that song at a funeral—and I like that about it."
Fittingly enough, theater publicist Kim Taylor wants her funeral to include the Ray Noble version of the big-band song "Don't Say Goodbye." "And then," she says, "when I go to heaven, I hope there's a cocktail lounge, where I can smoke without anyone chastising me—and I hope Ray Noble is there singing that song."
For actor-director Conrad Bishop—whose current show Hands Up (Friday, Oct. 29, at the Occidental Arts Center) takes a surreal look at mortality and the end of life—the song most tempting to have played at his funeral is Edith Piaf's "Milord."
"Don't know if I'd actually ask that," Bishop allows, "as nobody but Elizabeth would understand." (Conrad's wife and longtime performance partner is Elizabeth Fuller.) "But that song was constantly playing on the jukebox at the scroungy little greasy-spoon cafe that was the actors' hangout near Northwestern U in 1960 though '61, when we were courting. And besides the intense nostalgia of that memory, the song sums up—in the building momentum of its final chorus—the spirit of joy that's sustained us through these 50 years."
Of course, there are those who prefer not to think about it. Director Terry Zwigoff (Ghost World, Bad Santa, Crumb) points out that corpses can't hear, and prefers to leave such decisions to others. "What do I care what they play? I'll be dead," says Zwigoff.
"They can play Elton John for all I care—and I hate Elton John."
David Templeton's full segment about death songs airs on the Oct. 27 edition of KRCB's ArtsID program. 91.1-FM, 7pm. www.artsid.org.
Send a letter to the editor about this story.