11.03.10
home | north bay bohemian index | sonoma, napa, marin county restaurants | preview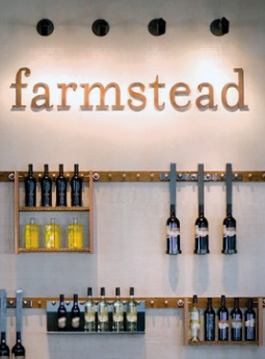 Making History
By Haley Sansom
This winter, Farmstead Restaurant in St. Helena is all about family. Since the beginning of October, Farmstead has been hosting family-style dinners with varying themes as part of what it's calling 'Monthly Traditions.'
On Wed., Nov. 10, Farmstead will host its third winemaker family-style dinner. Winemaker Brian Nuss from Vinoce makes an appearance at this month's dinner, which includes wine and food. Cameron Fisher from Fisher Vineyards will be in attendance on Dec. 15 to close out Farmstead's winemaker series. Executive Chef Seamus Feeley will prepare the dinners for both events. 738 Main St., St. Helena. 707.963.9181. $60.
Help preserve Napa County's historic landmarks at Gott's Roadside at the Oxbow in Napa on Nov. 10. From 2pm to 9pm, Gott's will donate 10 percent of diners' orders to Napa County Landmarks, a nonprofit historic preservation organization. A flyer is not required for this event; simply mention you're dining for Landmarks, and 10 percent of your order will automatically be donated.
Kristie Sheppard, managing director of Napa County Landmarks, says the goal of this organization is to "preserve the historical and cultural landscape of Napa County."
Napa County Landmarks hopes to promote appreciation of historic buildings and sites by educating the public through a plethora of programs. The money that Gott's raises will aide this foundation in educating the public through walking tours, holiday events and tours for elementary-school children. While Gott's does many fundraising events for organizations throughout Napa County, this fundraiser in particular is special, because Gott's is located in a historic building.
644 First St., Napa. 707.224.6900
Send a letter to the editor about this story.