11.14.07
home | north bay bohemian index | sonoma, napa, marin county restaurants | review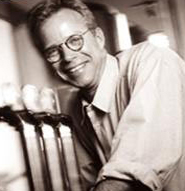 Hopping to It
By Carey Sweet
The folks behind the upscale pub that took over the Sebastopol Brewing Co. in downtown Sebastopol two weeks ago have been playing it close to the vest regarding plans for their new venture. So close, in fact, that they haven't spilled any information other than to confirm that, yes, it will be an independent operation from Dean Biersch, co-founder of the Gordon-Biersch brewery chain, and that it will be called the Hopmonk Tavern.
Most importantly, after quite a bit of badgering, they additionally spilled that, despite local grumbles that a corporate behemoth might be landing in the little west Sonoma County town, those rumors are not true. Instead, as Biersch's first enterprise after leaving the Gordon-Biersch empire last December, it will be a locals-friendly bar and bistro, showcasing handcrafted beers made by small, independent and traditional brewers.
There's no guarantee, however, that those brewers will be from Northern California (which would seem to be an obvious choice, seeing as Biersch lives in Sonoma). Earlier unconfirmed reports indicate that the theme may instead be European, with some smaller U.S. producers tossed in the mix. Plans for a formal Biersch announcement are promised next week. Perhaps. "There's been a lot of speculation," says a Biersch spokeswoman, regarding the buzz on the street. "But we are in the process of solidifying the details." Stay tuned.
The (pub formerly known as) Sebastopol Brewing Co., 230 Petaluma Ave., Sebastopol. www.hopmonk.com.
Send a letter to the editor about this story.