Features & Columns
Dan Lyons' New Book, Disrupted, Deep Fries Silicon Valley Bro Culture
Dan Lyons bursts the bubble on tech culture.
Excerpt:
The New Work: Employees as Widgets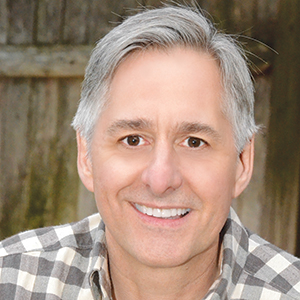 We'll get to the goofiness of a grown man giving a teddy bear a seat at a billion-dollar company's board room table, or the work parties that resulted in office sex, lobby vomit and a janitor's workstation lit aflame, or the FBI investigation into HubSpot, the 'inbound marketing' cult that briefly employed author Dan Lyons and may have broken laws in attempting to stop his book from being published. But first a disclosure: reading Disrupted: My Misadventures in the Startup Bubble will take any early- to mid- to any stage-career journalist down an existential suck hole.
Lyons' new memoir about the bro-ification of Silicon Valley tech startup culture, and the bubble in which it now exists, hugs the line between comedy and tragedy by being parts hilarious and at turns terrifying while focusing on the grand delusions of groupthink, VC Monopoly money bets and the increasing expendability of aging workers. In fields where jobs are fiercely competitive and skills are often varied yet mostly unspecified—journalism, marketing, etc.—career expiration dates now hedge around age 50.
If that's scary, you're probably not young and awesome.
A former journalist who worked for Forbes and later served as the technology editor of Newsweek, Lyons found himself in professional no-man's land in 2012 after being laid off at age 52. He had two young twins and a wife whose career was also in flux. Instead of banging out blogs posts and making soul-crushing cold calls for supporting ad revenue, he waded into the bubble by taking a marketing fellowship with Boston-based HubSpot, one of the hottest tech startups in the country. Last year the company's valuation surpassed $2 billion. It has never turned a profit.
Lyons, who gained notoriety for penning the satirical Fake Steve Jobs blog and has written for the HBO show Silicon Valley, quickly realized he was a fish out of water at HubSpot. Executives and managers were either absentee mystics, jugheads in khakhis and Oxford shirts or millennials armed with an encyclopedic knowledge of acronyms yet possessing just a fraction of his experience.
It's impossible to go with the flow, be part of the new school, as a fish out of water.
'There are people who will tell you tech companies have always been crazy, but I think there is a unique kind of craziness that is new,' says Lyons, who on Wednesday, April 13, will make one of his final book tour appearances at Kepler's Books in Mountain View. 'I think the frat house company culture is a new thing.'
But Greek life is all about the good life, and as Lyons drills home in his new tome, a shift has taken place in which making money has disingenuously become synonymous with saving the world.
'If you're looking at Gen-Yers and the kind you want to attract to your company, one is the party people and the other is the purpose people,' Lyons says. 'One group is the people who want free beer, ping pong tables and a place to party, and the other people are super earnest and want to do something meaningful. These are two sub-demographics within the millennial (generation) and some of them overlap if you did a Venn diagram.'
But when it comes to companies like Salesforce or HubSpot, which more or less exists to spam the hell out of customers of small- and medium-sized businesses until they surrender and click through, saving the world is about keeping clients happy and sustaining the mythology of work as heroic play.
'When sales people use [technology] it is fine, but the delta between the reality of what that product does and what [marketers] say at conferences like Dreamforce —'we're saving starving people in Haiti'—it's kind of crazy, but something you have to do to whip people up and make them feel they're doing something important,' Lyons says.
His book recounts reservations he had throughout his time working in the startup bubble, starting with his very first day. But the seams really begin to unravel around the time HubSpot's chief technology officer, Dharmesh Shah, starts bringing a teddy bear named Molly to meetings. A photo in the book points her out at a meeting as 'the little one next to [Shah], drinking what appears to be a Red Bull and looking like she's ready to carve someone a new asshole.'
Lyons has had little contact with HubSpotters since leaving the company after less than two years, but he admits that Shah was 'very defensive' about his bear.
'I knew some people weren't going to like it, and I thought it might be unpleasant in some ways, but if it was just a book about the place I worked at I don't think it would be worth writing and nobody would care,' Lyons says. 'I had the sense that what I had stepped into there was something a lot bigger than one company. There was a story to be told about a whole industry and the new way.'
While some were defensive, others went on the offensive. In March, the Boston Globe reported that the FBI investigated HubSpot for 'multiple failed attempts to manipulate and extort people' in advance of the publication of Lyons' book. Last summer, the company's chief marketing officer was fired and a vice president reportedly resigned before any action could be taken against him.
'In all of the months since then I have been trying to find out more, but I haven't been able to find out very much,' Lyons says. 'It's kind of scary in a way.'
Disrupted, of course, has since been published and after a week on bookstore shelves the reviews have been overwhelmingly laudatory. Lyons says he plans to turn the book into screenplay or series, and further expose the belly of bro.