Features & Columns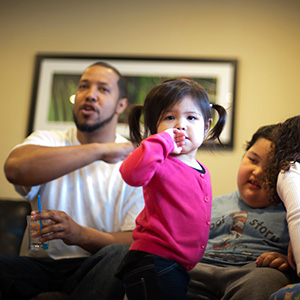 Taking Risks
Dr. Stanislaw Burzynski, a stout, 71-year-old Polish immigrant who runs an eponymous alternative cancer clinic in Houston, bills himself as an iconoclast. His treatment, he says, will revolutionize cancer research by sidestepping Big Pharma and giving control to individuals. Burzynski wants exclusive right to manufacture and sell his treatments on the open market—if they're ever approved for public use.
In the narrative laid out in a pair of documentaries, Burzynski and Burzynski: Cancer Is Serious Business Part II, the doctor is cast as David, pitted against Goliath—the pharmaceutical industry and a beholden bureaucracy. He talks about being acquitted from two federal trials in cases where he would have faced up to 290 years behind bars and $18.5 million in fines.
"Making the Burzynski documentaries was an eye-opening and cathartic experience," says filmmaker Eric Merola, a Burzynski disciple who decided to fund the documentaries out of pocket. "I came away from the experience having little to zero faith in our current system. To come to realize that this scientist has discovered an effective, non-toxic therapy for cancer only to be met with harassment and ridicule—instead of praise and acceptance—is quite a jarring reality to come to terms with."
More recently, though, media attention has focused on Burzynski's questionable credentials and dubious results. A series of damning articles published in USA Today have taken the doctor to task for selling possibly dangerous and officially unproven treatments.
"For 36 years, critics say, Burzynski has been selling false hope to desperate families at the most vulnerable time of their lives," the newspaper states in a January article.
The medications Burzynski first used were reportedly synthesized from urine samples collected from jails, public parks and bars in the late 1970s. Not long after that he began manufacturing his "antineoplastons" in a lab. Granted permission from the Food and Drug Administration (FDA) for more than 60 randomized clinical trials, Burzynski has yet to publish results for any of them.
This is the man I'm told can save Noah's life.
In a rushed phone conversation between patient visits, Burzynski dismisses the national newspaper's investigation as a smear campaign, the latest in a line of attacks that have plagued him since he began practicing medicine in the U.S. I ask why the media portray him as a phony and he speaks quickly and in a thick accent.
"The USA Today articles, well, what they write obviously is not the highest quality. É It's sensationalism," he says, dismissing his critics as "hooligans" and "character assassins."
"I wrote a letter in response that they did not publish." The rebuttal, which his assistant emails me right after our conversation, challenges 30 assertions made in the article.
"I tell them where they were wrong," Burzynski says, "but of course they did not listen." Few in the medical field are willing to hear him out, he adds, and even fewer in the media. "There's a strong bias. The critics have never seen the results of my treatment."
The Stouts found Dr. Burzynski in the week after the diagnosis, right after the beginning of 2011. They had summoned friends and family for fellowship, and several of them spent days poring over their laptops, searching for treatment alternatives to the toxic infusions offered by the oncologist.
Burzynski's website popped up on Google, complete with testimonials from people claiming to have been cured of the same type of tumor that nestled into the control center of Noah's brain, snaked around nerves and rendered itself inoperable. Burzynski claimed a cure for that very same cancer. He told them his patients have a 30 percent survival rate.
"I thought, 'Why didn't anyone tell us about this?'" Anthony says.
Probably because the medical establishment considers Burzynski a quack at best, and dangerous at worst. When Anthony and Michelle told their son's oncologist that they wanted to see Burzynski, the doctor fell silent.
"It looked like he had seen a ghost," Anthony says. "Then he said, 'That man is a fraud.' [All our other doctors] told us the same thing, almost like they were reading from a script."
Michelle nods affirmatively.
"We took a risk, despite the controversy," she says.
Since 1977, Burzynski—an internist without official oncology certification but a doctorate degree in biochemistry—has pumped sodium-saturated, urine-derived drugs into the bodies of more than 8,000 patients. He touts the treatment, made up of chemical compounds called antineoplastons, as natural and effective, a panacea for cancer, AIDS and other ailments. In a public statement, the doctor said he can cure half of the 200 or so children a year diagnosed with brainstem tumors, or DIPG, the most fatal type of cancer. Survival estimates depend on whether patients have already been weakened by chemo-radiation and the stage of the cancer, but generally hover between 20 and 60 percent, Burzynski's assistant tells me.
"They were excited to see Noah because he hadn't gone through any type of chemotherapy," Michelle says. "That gave him a better chance."
Three years after starting treatment, Noah, now going on 8 years old, is perpetually tired and almost entirely immobilized—symptoms of both the tumor and his medication. But he smiles often, laughs at his little sisters' antics and punctuates his parents' conversation with off-the-wall jokes. Tubes affixed to his sternum and a catheter tether him to a CamelBak full of Burzynski's medication. His family points out that if he had undergone chemo, his hair would have fallen out and his organs may have failed or at least partly decayed. Though the tumor remains, Noah has survived far longer than doctors at Stanford, St. Jude, Texas Children's Hospital and the University of California, San Francisco, ever expected.
As a rule, DIPG is a death sentence. Noah is the exception.
"When he was diagnosed, oncologists told us just to make him happy, let him enjoy what time he has left because there was nothing we could do to keep him," Michelle says. "The people at Burzynski's clinic, on the other hand, they told us to make sure he eats healthy, make sure he stays strong. They treated him like he has a future."
Like many alternative cancer treatments ranging from exotic teas and salves to shark fin extracts, Burzynksi's regimen comes with bold, reassuring claims, a veneer of marketing-speak that traditional medicine can't match without crossing ethical lines. While alternative remedies are often advertised with phrases like "all natural," "ancient remedy" or "secret ingredient," Burzynski calls his product something much more intoxicating: "Tomorrow's cancer treatment today."
The Stouts, along with a network of patients across the country, call the doctor a pioneer so far ahead of his time that regulators are playing catch-up.
Hope Leaps
Families facing diagnoses like DIPG learn to hope against hope, says Keith Desserich, co-founder of The Cure Starts Now Foundation, one of the few groups that raises money for research into pediatric brain tumors. Prognoses are often too dire to deal with alone or without some leap of faith, he says, which makes some families more prone to cancer-cure scams than others.
"In their quest for a cure, DIPG children must move from one experimental protocol to another, enduring treatments with many side-effects which would be unacceptable with any other diagnosis," Desserich says.
For this reason, treatment fraud is a major concern in the DIPG community, says Desserich, who lost his 6-year-old daughter Elena to the disease six years ago. Elena died just 135 days after her diagnosis.
Desserich founded the DIPG Collaborative, in part, to guide families through their options. He helps parents find FDA accepted treatment, as well as remind them to enjoy what time they have left with their sick child.
"Parents of children diagnosed with DIPG are left hopeless," Desserich says. "Do they try those conventional techniques like radiation and chemotherapy that have limited historical results, or do they try something experimental? Sadly, while there are many respected experimental treatments on the horizon, there are also those in our community that prey upon these children citing unproven statistics, trials that lack controls or even blatant uses of failed drugs."
Lost time and the money spent buying false hope can make these tragedies even harder to bear, he says.
The Stouts remain at odds with people like Desserich and the community of families dealing with DIPG in a more conventional manner. They cope with other affected families but stop short of talking about treatment. The Stouts say that others in the DIPG community have suggested that Noah's survival must mean he was misdiagnosed. But both parents insist they have the results of a biopsy and confirmation from three independent oncologists to prove it.
"Nobody wants to believe the survivors," Michelle says.
The Stout family was well aware of the risks of antineoplastons. They signed Dr. Burzynski's disclosure forms, which warned of sodium overdoses, as well as side effects such as drowsiness and, in rare cases, death. The Stouts were told that for a $25,000 up-front fee they would receive training on how to administer treatment to Noah, which would cost another $8,000 a month.
They relied on donations from family to cover the initial cost, and eventually convinced Burzynski to give them a discount. Their insurance provider also pitched in to cover 70 percent of the costs. To date, more than $100,000 has come out of pocket.
"It is a lot of money," Anthony says. "But you can't put a price on my son's life."
From the time the FDA granted Burzynski permission to administer antineoplastons as part of a clinical trial, he has wrangled with criminal and medical authorities. But only recently did the FDA order him to stop taking new patients. Authorities say Burzynski has repeatedly overstated claims of the drug's efficacy, destroyed patient records and not been diligent in anticipating side effects and overdoses. Burzynski does not actually administer his treatments. Rather, he has other contracted physicians do that work.
Burzynski claims he's a victim of the medical establishment, and dozens of his patients, including the Stouts, have come to his defense. As Anthony points out, it's been more than three years since Noah was given months to live.
"For us, this started as a matter of faith," Anthony says. "But the reason my son is still alive today is because of Dr. Burzynski. We've had setbacks, some problems. My son, his tumor grew slightly. But he's still here."
Every day since Noah's diagnosis, elders from the Stouts' church, Iglesia ni Cristo, come by the house to anoint the boy with oil, Michelle says. She considers Burzynski a godsend.
Stephanie Yao, a spokesperson for the FDA, says Burzynski's clinical trials have been put on hold. As with all new drugs, cancer treatments like antineoplastons must be personally researched and peer-reviewed to make sure they're safe and effective, Yao says. However, Burzynski continues to provide treatment to patients who were already seeing him under what the FDA calls an "investigational new drug application."
In an email, Yao cautioned that Burzynski has failed to prove to authorities he has cured even one patient or helped anyone live longer. And his drugs, peddled as an alternative to chemo-radiation, carry some of the same side effects as established chemical therapies. The doctor denies this.
Closer to a Cure
Part of Burzynski's popularity stems from the public's growing interest in alternative medicine, especially when standard treatments like chemo and radiation are highly damaging, and much more so for children.
"In the absence of widespread research, this is going to be a continued problem," Desserich says. But a growing number of people are fed up with a lack of options, counter Anthony and Michelle Stout, which makes people like Burzynski an appealing last resort.
"What's the alternative?" Anthony asks. "Do I believe the doctor who tells us our son is going to die or the one who says he's going to live?"
But, for the first time in the decade since scientists identified DIPG, a breakthrough could be on the horizon. Researchers believe stem cells taken from patients can offer insight into every type of cancer, both pediatric and adult.
Jennifer Lynn Kranz, a 6-year-old girl from Gilroy, died last week from DIPG. She succumbed to the tumor three-and-a-half months after her diagnosis and nearly as many months of radiation. Kranz's family, who could not be reached for this story, donated the tumor to Michelle Monje, a neuro-oncologist at Lucile Packard Children's Hospital Stanford. Working with the DIPG Collaborative, Monje has figured out a way to grow stem cells from DIPG tumors. In time, the hope is her research could lead to a clinical trial and possibly the first major advancement in DIPG research in years as it explores the biology, symptoms and treatment of the disease.