Features & Columns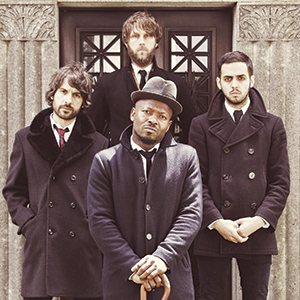 A flurry of reports surfaced
in 2010 that Illinois Attorney General Lisa Madigan was investigating Lollapalooza's blackout dates and exclusionary activities, but that initiative, if it ever really was more than just poking a stick inside the tiger cage, seemingly died without as much as a whimper.
It's difficult to confirm whether any Coachella artists were prevented from playing the Bay Area in 2016. Goldenvoice representatives refused to comment for this story. Plenty of Coachella artists did play Bay Area dates in and around the festival, though sometimes these shows were at Goldenvoice-owned clubs.
However, even if Goldenvoice didn't institute such a far-reaching radius clause, San Jose venues were blocked anyway. Speaking to SFGate for the 'San Franchella' article, Allen Scott, executive VP and head booker for Another Planet Entertainment, a successor to Bill Graham Presents, unwittingly explained why:
'There's only so many markets you can hit and get back to Coachella,' he said. 'And since the radius clause prohibits (the bands) from playing a large area of Southern California, the Bay Area and Las Vegas are two markets that have felt the benefit.'
It would have been more accurate to say that San Francisco felt that benefit, Oakland got thrown a couple big bones and San Jose got the scraps.
Metro reached out to APE in an attempt to ask the giant in Bay Area concert promotions about how it uses radius clauses in its own negotiations. But like the hulking Goldenvoice and Live Nation, Another Planet Entertainment keeps quiet when it comes to the radius clause. All three concert promoters declined comment for this story.
'Nobody wants to say the word 'monopoly,' but that's what's going on here,' says Jimmy Arceneaux of IFC Productions, an independent talent buying agency based in the South Bay.
Arceneaux says he he's been dealing with radius clauses since the early '90s, back when the standard radius clause reach was 50 miles. This would allow bands to play in San Francisco and the South Bay. In fact, Arceneaux says, he worked with a number of clubs around the Bay Area—including The Army in Oakland, The Stone in San Francisco and One Step Beyond in Santa Clara—and he was able to book shows by the same band at all three venues without anyone talking about radius clauses.
'It was a different scene back then,' he says. Bands like No Doubt, Jane's Addiction, The Replacements and the Ramones played South Bay clubs and could still play San Francisco's Warfield.
The music industry has gone through some big changes since then. Streaming music services and mobile devices capable of accessing them have resulted in plummeting record sales. As a result, professional musicians now look to turn a profit while on tour, so they ask for larger guarantees from promoters.
'Bands make their money on the road now,' says The Ritz's O'Brien. 'Before, bands would go out just to promote the album—and they wanted to make enough money to stay on the road, but now they need to make their money on the road, so guarantees are shooting up. If bands are asking for more money for shows, the promoters are going to have to be a little more strict on a radius clause.'
Arceneaux concedes that the business landscape has changed the way both bands and promoters operate. But still, his suspicions of the radius clause remain.
'Nobody will come out and say it, nobody will come out and admit it, but I've always had the thought that it was about locking out other promoters,' Arceneaux says. Several years after he got into the business, he started seeing promoters from the San Francisco bumping up their radius clauses to 60 miles—just enough to ensure that all of San Jose was blocked out.
At his last gig before moving to IFC, Arceneaux was a talent buyer for the RockBar Theater in San Jose. He recalls an agent calling him up one day to tell him that his artist wouldn't be able to play there because it was 59 miles from the venue they'd booked in San Francisco—just within the prohibited radius.
Alex Hodges, CEO of Nederlander Concerts since 2011, oversees the production of concerts in Hollywood as well as San Jose's City National Civic Auditorium and the Center for the Performing Arts.
'I get it,' Hodges says of the radius clause. 'I think we all get it. But sometimes, I think it's over utilized as a competitive measure.'
He adds, 'Anybody from San Francisco that is trying to extend that radius to cover the City National Civic is doing it from a competitive point of view rather than a realistic point of view.'
As is the case in most fields, those working at the highest level of a profession tend to be competitive. 'I think that you must acknowledge that you're protecting your market,' Hodges says. 'You're protecting your pocketbook and that can become a personal thing—protecting your reputation as a presenter.'
In his early years working with the legendary Bay Area rock promoter Bill Graham, Hodges recalls working as an agent and manager out of Georgia. He says he frequently spoke with Graham over the phone, negotiating rates and contractual agreements for his clients. During this time, Hodges would often book his artists both in San Francisco and at the Concord Pavilion.
'Bill used to tell me that they were too close and it was a conflict,' he says. 'I don't know that he would put a radius clause in his contracts, but he would just yell through the phone and scream bloody murder that Concord and San Francisco were too close.'
That changed after Graham took over the Pavilion, he says. Suddenly, Graham was sending Hodges requests for his talent, with the intention of booking them both in San Francisco and Concord. Hodges asked him what changed.
Graham responded matter-of-factly: 'Concord moved.'
Making sure to note his immense respect for Graham, Hodges says: 'Bill was very prideful of his home territory and that included the entire Bay Area.'
Hodges acknowledges that egos are very much tied up in the desire to protect a brand. 'A promoter is trying to create an identity that he or she is the best,' he says, 'for the purpose of buying more shows and for the purpose of credibility with fans and artists.'
Come Together
The biggest issue in drawing top touring talent to the South Bay, according to Wahli, is that local booking agents don't have connections to pull big shows together. 'We don't have a lot of bookers who have relationships with big booking agencies,' she says.
O'Brien and Gilmore of The Ritz agree, but they say building those relationships is difficult because of the narrative that San Jose sits in the shadow of San Francisco.
It's a narrative that has only been reinforced in recent years by other forms of entertainment, such as professional sports. For years, San Jose has wrangled with Major League Baseball to bring the Oakland A's to town. That effort was thwarted by the San Francisco Giants, who hold MLB-sanctioned territorial rights to the South Bay.
More recently, the National Football League further excluded the South Bay from premier entertainment options by hosting its 'Super Bowl City' in San Francisco, while the game was played at Levi's Stadium in Santa Clara.
Local bars and restaurants brought on extra bartenders and servers in the week running up to the game only to send staff home when fewer patrons showed. Downtown clubs also promised star-studded ragers, but celebrities didn't appear.
'San Jose gets hated on,' says indie rock promoter Eric Fanali. 'The more apartment complexes we build, the more we become the place where people live and work and then go to San Francisco for fun.'
He is encouraged by what he sees going on at The Ritz and other venues in San Jose's SoFA District. None of O'Brien's efforts will matter though if music fans in San Jose and the South Bay fail to show up. The region's live music scene inarguably suffers from a lack of grassroots support. Stand outside of Cafe Stritch, The Continental or The Ritz on a given night when the venues charge cover for live acts and observe how many would-be patrons decline to pay $5.
Building a scene takes time, Wahli notes, remembering the challenges that now-defunct Voodoo Lounge encountered in its early days. 'It took quite a few years for them to establish themselves, even with big-name acts,' she says.
And good things are definitely happening. Over the last year, Agenda, Aura, BackBar SoFa, The Continental, Cafe Stritch and The Ritz have all booked acts with serious national buzz: Prayers, Dengue! Dengue! Dengue!, Geographer, Deap Vally, Melvins, Dâm-Funk.
But the radius clause isn't going anywhere. As long as there are huge promoters with money, reach and powerful legal teams, bands are going to find themselves pressured into signing on the line and plotting tours that skip the South Bay.
Promoters of the local scene—O'Brien and Gilmore, Wahli, Borkenhagen and Fanali—will keep working their connections and bringing great shows to the place they call home.
'This town,' Gilmore says, 'if it was able to come together, it would take over.'