Features & Columns
Wild Cats
NUMU looks back on 110 years of Los Gatos High School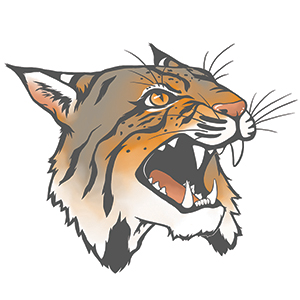 A hundred years ago, the word "teenager" had yet to make its debut in the American lexicon. Not only was there no word to describe that awkward stage between childhood and adulthood, there was also very little social context to explain the concept that we so easily identify today. But a few decades later, when suburbanization spread and the middle class grew, so did a young, new market audience. Automobiles brought autonomy, and suddenly, young people had a vehicle for exploring and understanding the world around them. Cue the Thunder Road drag race scene from Grease.
The 20th century was the birthplace for much of that transformative change, especially in the United States. Children went from being economically valuable contributors at the turn of the century to being "economically worthless but emotionally priceless," in the words of sociologist Viviana Zelizer in the mid-1980s. It's one of the first things that comes to Elizabeth Sweet's mind when asked about the economic and social shifts that created the modern teenager. An assistant professor of sociology at San Jose State University, Sweet researches childhood and children's material culture and argues that the commercialization of the teenager has heavily contributed to its lasting prominence in popular culture.
"This idea that there was a group of people who were not working primarily for their families but had income they could now spend emerged," she says. "So marketers and retailers really picked up on this and began to sell to them. The glamorized teen became the center of a lot of pop culture in this period."
The numbers back up Sweet's claim: Teens now spend an average of $91 billion annually on everything from virtual reality games to musical experiences like Outside Lands or Coachella according to data by [ https://observer.com/2017/04/purchasing-shopping-habits-teenagers-shareable-experiences/ ]Statistic Brain Research Institute.
Today, teenagedom rules everything around us. The proliferation of teen experiences represented in films, music and TV now spans the world—from the Beach Boys to Taylor Swift and from Molly Ringwald's painfully popular high school characters to Rachel McAdams' infamous Regina George. And yet it all still feels almost entirely American.
Perhaps that's because America invented the teenager, both as a term and a concept. Or maybe it's because high school is just so relatable—a rite of passage for us all, marked by bad acne, clothes that never fit right, self discovery (for better or worse), and a general awkwardness most would rather forget. But why does this fleeting period loom so large within the American psyche?
"Adolescence plays such a formative role in many people's lives: it's a period where you're on the cusp of no longer being wholly dependent on the family of origin, but not wholly able to live in the adult world either," explains Sweet. "It's a time where people are forming their identities, learning how to have relationships with one another, and there are a lot of emotions involved."
A new exhibition at the New Museum Los Gatos (NUMU) aims to unpack that concept using one of the South Bay's most visually iconic, locally recognized alma maters as its case study: Los Gatos High School (LGHS).
"Sis Boom Bah! The Life and Times of Los Gatos High School" is an expansive, 18-month-long exhibition that dives deep into the 110-year history of the wealthy Silicon Valley suburb's one and only high school. Retelling the legacy of the institution and its many notable alumni, as well as the global trends and politics that influenced Los Gatos High over the decades, "Sis Boom Bah!" recounts local history through the eyes, stories and artifacts of the teenagers who once walked its halls, exploring the indelible mark that high school has had on the town and on American culture.
"I don't know if you've noticed, but Los Gatos is a very Friday Night Lights kind of town," Lisa Coscino says with a hearty laugh. She's the executive director of NUMU, and we're chatting on the phone one day before the exhibition is set to open. There's a whole slew of activities planned for the unveiling, including performances from LGHS's band, color guard and cheer team, and she's scrambling to put the final touches on the exhibit, which is still receiving submissions, thanks to an open call the museum put out for LGHS artifacts and ephemera.
At one point, Coscino pauses to explain that she's not from Los Gatos, nor did she have an especially life-altering high school experience. But if anything, that's why she's so thrilled about "Sis Boom Bah." She's excited to see how audiences from all over the Bay Area will react.
"If any of us are lucky enough to live beyond 18 years, we've all gone to high school," she says. "So I like to look at Los Gatos High as a microcosm within a macrocosm; this exhibition is all about a local connection to the town, but it's also about high school's global relevance."
A Homegrown Idea
Two years ago, Amy Long had a big idea. She had been working at NUMU for a while, and she realized one day that the museum had yet to explore the history and roots of the town's most popular building: the massive neoclassical schoolhouse with white pillars and a sprawling lawn that sits just a block down the road from her office.
Long proposed her idea of a high school retrospective but with an added twist: The exhibition, while featuring LGHS as its focal point, would source all of its materials from the community to narrate a high school history by and from the very people who once walked its halls. Though Long is no longer at the museum, NUMU staff ran with her initial research and concept development, expanding it to include hundreds of unique and personal items.
Instead of putting out a call for work to artists, NUMU solicited materials from alumni, current students and the high school itself. Cristiano Colantoni, the exhibitions and collections manager at NUMU, has spent the better part of the past nine months fielding inquiries and cataloging the hundreds of keepsakes and memorabilia submitted for the show. Unlike traditional exhibitions where curators carefully and deliberately choose which pieces to include, Colantoni had to create a narrative based purely on voluntarily submitted items.
"One of my biggest challenges in pulling this exhibition together was getting our message across that no object was too small or insignificant to be included," he explains. "Every keepsake tells a story, and if it was significant enough to keep, then it's an important piece of this shared history. So rather than a straightforward history exhibition, our goal was to create an experience and trigger nostalgia that would bring visitors back to their teenage years, whether or not they attended LGHS."
If These Walls Could Talk
As I descend the curved staircase to NUMU's ground floor gallery, "Sis Boom Bah!" is audible even before I reach the landing below. The raucous sounds of students cheering and singing climbs up and around the stairwell, reminding me of my own high school spirit rallies. I later discover the noise is coming from one of the many flat screen TVs arranged throughout the exhibition, this one specifically featuring a reel of Lip Dubs, or sing-along music videos, where students and teachers show off their school spirit while lip synching to Top 40 hits.
Throughout other areas of the exhibit, video monitors loop interviews with Los Gatos High alumni, a former principal, and other notable figures like Charlie Wedemeyer, the famed LGHS football coach diagnosed with Lou Gehrig's disease, whose life story was featured in a PBS documentary. On an adjacent wall, photos of Academy Award-winning sisters Olivia de Havilland and Joan Fontaine are prominently featured in a tribute to noteworthy alumni, which also spotlights Dan Jinks, the producer of American Beauty, Milk and Big Fish.
Emotionally rich and visually eclectic, the stories and personal keepsakes that fill every wall and panel—from classroom notes between two friends, ticket stubs to homecoming dances and football games, and noteworthy clippings from the school's newspaper—feel relatable, even when they date back 80 years or tell the story of a complete stranger; they evoke a warm and fuzzy feeling.
"When you walk through the exhibit, there's a bunch of quirky stuff as well as some deeply personal items on display," says Coscino. "We hope that as people walk through, they will see their own experiences reflected in other people's memorabilia."
A retrospective on high school athletic attire is especially striking, and not just for sports fans. Viewers can observe how fashion influenced sports and vice versa through the evolution of the school's cheerleading and football uniforms. A head cheerleader outfit from 1970 is a loose-fitting mod-inspired dress with a rounded Peter Pan collar, thick orange-and-white pleats and a large felt applique of a music note sewn across the entire front side. In stark contrast, the modern-day uniform is a tight fitting two piece with "Wildcats" emblazoned across the chest in sparkly silver cursive, a flashy fit straight out of a scene from Bring it On.
The rest of the gallery space is loosely divided into areas that mimic sections of a yearbook—sports, extracurricular activities, the arts, academics, alumni and faculty, and publications—and viewers are guided through each "chapter" with the help of interactive elements along the way. Throughout, post-it notes and pens are deliberately placed in areas where viewers are prompted to answer questions and include their own memories and achievements.
"Our goal is not only to educate patrons on the history of the school but have them see themselves somewhere in the exhibition as well," Colantoni says. "The highlight of this entire process has been witnessing the passion that this community has for LGHS, and a distinct culture that seems to permeate the entire town."
Pieces of a Community
"Sis Boom Bah!" wouldn't have been possible without the help of Los Gatos alumni like Patti Peters and Manny Viera or residents like Lisa McAdams. The latter has lived in Los Gatos with her family for 20 years, and she's spent the past 10 as a speech and language therapist at LGHS. Though she didn't graduate from the high school, both of her children did, and now their accomplishments are prominently displayed in the exhibition.
"I did check with my kids before taking a whole lot of their stuff, but I was planning to take it anyway," she says with a laugh. "Once I sent them photos of their stuff in the exhibit, they agreed it was pretty cool."
McAdams, who has volunteered on and off at NUMU for three years, saw the museum's call for items for "Sis Boom Bah!" and was instantly reminded of the keepsakes and mementos she'd saved from her own children's time at LGHS. Now, her daughter Emma's cheerleading uniform and prom photos have a place in the exhibit, as well as a newspaper clipping of her son Ian singing at Carnegie Hall with the high school's jazz group, Jazz Purr.
Hearing McAdams' story reminded me of my folder of high school ephemera, a mishmash of bad photography projects and newspaper clippings that my own mother has since stowed away someplace in my childhood home. As an alumna of LGHS myself, many of my high school achievements felt insignificant in the moment. Walking through the exhibition, I felt fortunate that my parents had the foresight to hold onto parts of my adolescence that I desperately wanted to grow away from—items that could easily be displayed alongside McAdams' children's accomplishments.
McAdams says the exhibition is past due and speaks to the strong sense of community that the school has historically fostered. Acting as a central hub for everything from sporting events to community forums, Los Gatos High School has long been a locale for community gathering and healing in good times and bad.
"If you look at the high school geographically, its at the heart of the town," McAdams explains. "So it's important that people know their local history, have pride in it and see Los Gatos as a community rather than just a place to live. I think the exhibit helps people feel a sense of pride that people have always had living here."
Peters and Viera are classmates from the graduating class of 1971, but they didn't reconnect until their 40th reunion in 2011. Now, they co-head the Los Gatos High School Alumni Association, which helps organize about 10 reunions and meet-and-greets a year and fundraises for student scholarships. A year before NUMU put out the call for works for "Sis Boom Bah," the two began asking other alumni to donate memorabilia to be displayed at class reunions. So when NUMU approached them for their input, they'd already amassed a small collection of keepsakes ready for display.
"We collected a bunch of stuff over the years, and that allowed us to bring a lot to NUMU," says Peters, whose own class ring, prom photo and diploma and report cards are displayed in the exhibition. "It's been a lot of fun delving into this because there are new things we've discovered along the way. When you grow up in Los Gatos, there's a commonality everyone seems to have."
Between their personal keepsakes and other items they've collected, Peters and Viera have contributed 15-20 pieces to "Sis Boom Bah." In our group phone conversation, Viera reminds Peters of an especially interesting donation to the alumni association: an original blueprint of LGHS's neoclassical main building, a generous donation by a fellow Class of 1971 grad and close friend of Peters.
"My friend's father was the architect who built the science building and library at the high school, which I was aware of," she reflects. "I didn't know he was also the architect for the renovation of the main building, which was closed for years but reopened in 1967 when we were freshmen. Now, those original blueprints are in the exhibit for everyone to see."
Pay It Forward
Although "Sis Boom Bah!" is now open to the public, Coscino and her team's curatorial work is hardly finished. Unlike most exhibitions that stop curating once the artwork has been chosen, NUMU will continue accepting submissions through January 2020, adding them to the ever-expanding exhibit's walls. As more patrons visit and contribute their own unique stories and memories, the collection will grow and shift to encompass them.
"My hope is to get every possible person who wants to tell their story included by the time the exhibit ends," says Coscino. "The end date will be when the stories cease to reveal themselves. Ultimately, this is all about involving the community in the process and getting them excited to include their own memories, knowing that no item is too small or too weird."
In six months, NUMU will release a yearbook-style catalog of every quirky item and personal piece of memorabilia in the exhibition, elaborating on them with extensive personal histories, stories and photographs sourced from community members and LGHS alumni. The yearbook and continual curating of the show speak to the sense of community and inclusion Los Gatos High School has cultivated since it first opened its doors in 1908. Coscino believes that this retrospective attests to that in the purest sense.
"I do think this is a bit of an experiment, but I think it's one worth trying," Coscino says. "This particular school in this particular community has so much to say through so many wonderful stories. Wouldn't it be great to let them people tell it themselves?"