Features & Columns
Winter Sports and Fitness
in Silicon Valley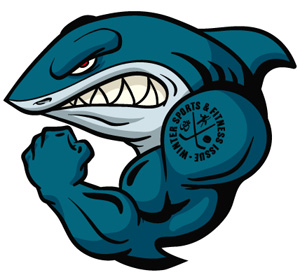 When hockey returned to San Jose in mid-December, there was a curious vibe reverberating through the halls of HP Pavilion. It was as if nearly 13,000 souls, many clad in their best black and teal, had come to attend the homecoming of a cousin twice removed. When this realization hit home, and fans knew that for all the pageantry they couldn't will the San Jose Sharks out of a protracted lockout between the NHL's owners and players and onto the ice.
Amateur Hockey Thrives in San Jose
The dearth of top-tier professional sports teams in the South Bay, aside from the San Jose Sharks, sort of makes the city a "hockeytown" by default. Some of the most ardent fans in Detroit's Red (Wings) Army might quarrel with such a claim, but who's really asking for Detroit's opinion? Shouldn't they just be focusing on their economic recovery?
Indoor Rock Climbing in San Jose and the Bay Area
It was like having dead iguanas for hands. By the time I left the rock-climbing gym, my fingers were so tired that I had trouble opening my car door. Later, I could barely crack a beer can. I could, at least, count my new blisters: four burst on my fingers, and twice as many waiting under my palms. Yet I kept thinking, "Maybe if I dangled my right leg down and reached over with my right hand, I could pull myself up and put my left leg on the green hold and ... "
Silicon Valley Yoga Studios Provide Stress Relief
For those who think think of yoga as a New Age cop-out to regular heart-pumping exercise, a gathering of henna'd hippies or a commercialized brand of pseudo-spirituality, it's time to take a fresh look at the ancient art. South Bay practitioners, generally speaking, have it down to a science.