Features & Columns
Indictment in CCW Probe Raises More Questions Than Answers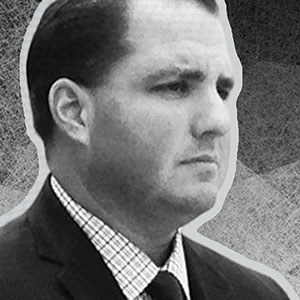 The donation stood out because of its size and the giver's obscurity.
On. Oct. 4, 2018, Martin Nielsen wrote a $45,000 check to the Santa Clara County Public Safety Alliance, an independent expenditure committee supporting Sheriff Laurie's Smith's most recent re-election.
Metro spotted the donation—more than half the committee's total fundraising haul—on Nov. 20, barely two weeks after Smith won an unprecedented sixth term.
Why would someone with no apparent South Bay political ties offer so much money so close to an election that the incumbent, by most measures, was already on track to win?
In searching for answers, Metro learned that Nielsen emigrated from Denmark to pursue a career in the U.S. as a bodyguard to Silicon Valley A-listers and C-suite execs.
The mysterious donor had a background in martial arts and a resume that culminated in a middle management position at AS Solution, a Seattle-based executive protection firm headed by a fellow Dane named Christian West.
Elite security credentials notwithstanding, $45,000 seemed way over budget for someone like Nielsen, whose position collected a salary of roughly $150,000 a year, according to industry estimates from recruiting websites.
Suspecting that Nielsen wrote the check on someone else's behalf in violation of campaign laws banning laundered political contributions, Metro started asking questions to determine which high-profile clients AS Solution might be protecting.
That inquiry kicked off an undercover investigation by the Santa Clara County District Attorney's Office that culminated 18 months later with a slew of felony charges against a sheriff's official, two lawyers and a gun-parts manufacturer.
Metro's suspicions that laundered money funded the contribution appear to have been correct. However, instead of charging the makers of an apparently illegal donation, the DA has trained his sights on Sheriff Smith's supporters.
A secret criminal grand jury that met over the past two weeks accused Capt. James Jensen, Public Safety Alliance Assistant Treasurer Christopher Schumb, fellow attorney Harpaul Nahal and The Gun Co. CEO Michael Nichols of conspiring to make political donations in exchange for concealed gun permits.
If convicted, Jensen could face more than a decade behind bars; the others a few years.
At an Aug. 7 press conference, DA Jeff Rosen credited Metro for prompting the probe and told reporters that the indictment is just the beginning. He said investigators will continue looking into pay-to-play allegations involving the sheriff's concealed-gun permitting and to expect more charges against more defendants.
"We are not done," Rosen declared from a podium behind his West Wing office at the Santa Clara County Government Center.
Flanked by prosecutors who led the case—Matt Braker and John Chase, among others—Rosen said he has no opinion on how many hidden gun permits the sheriff should issue, just that the process should be fair and that the privilege shouldn't be up for sale.
"There are two policies for those seeking CCW licenses," the DA said. "For average members of the public, no matter how pressing or justified their need, if they follow the procedure laid out on the sheriff's website, it will not be reviewed. Instead it'll be tossed in a filing cabinet and forgotten. However, if you are, in the words of sheriff Capt. James Jensen, 'a VIP,' then he will meet you at Starbucks, personally review your application and help you fill it out. You don't even need to live in the county, which is required by law. And Capt. Jensen will even waive the required firearms testing at the gun range."
Of the indicted parties, only Capt. Jensen—through his attorney Harry Stern—responded to Metro's requests for comment.
"James is devastated by this development," he wrote in an email hours after the DA's televised presser. "It is extremely painful to have his integrity questioned after spending years dedicated to serving the people of Santa Clara County. I haven't been provided any evidence at this point, but broadly speaking I believe that all of the folks involved were legally able to obtain the permits. Moreover, he doesn't have the authority to grant permits nor did he receive anything for processing them. Given that I haven't been provided discovery yet, I am not in a position to add anything else."
However, sources close to some of the defendants who asked to withhold their names because they're not authorized to talk about the case, tell Metro that evidence cited in the charging documents is thin.
Over the course of 16 pages, the grand jury lays out a plot hatched more than two years ago. On April 30, 2018, Nichols allegedly reached out to Nahal to find out how to get AS Solution staffers the hard-to-come-by hidden-carry permits. "I need you to meet my buddy that runs the Facebook Executive protection team," Nichols texted Nahal, according to prosecutors. He added: "it's a potential $50K."
During the next several months, prosecutors believe Nielsen and his boss conspired with Nichols, Nahal, Schumb and Jensen to donate $90,000 in exchange for about a dozen hidden-carry permits for AS Solution's A-list security details. But the only direct evidence cited are text messages—the vast majority of which were sent by Nielsen.
The indictment cites just two texts from Jensen. The first, on Sept. 26, 2018, references an upcoming $5,000-a-plate fundraising dinner supporting Smith's re-election: "You can only sponsor nine deputies," Jensen reportedly told Nielsen.
About a week later, Jensen then texted Nielsen the address to Schumb's office, where the executive protection specialist dropped off the $45,000 check to cover nine tickets to the fundraising event hosted at La Rusticana D'orsa, a winery in Los Gatos. Despite the exorbitant price of entry, sources tell Metro that neither Nielsen nor anyone else from AS Solution actually attended the dinner.
Parts of the indictment that accuse Nielsen of bribing his way toward a bunch of gun permits paraphrase agreements allegedly made by the defendants.
There are no incriminating quotes from Nahal and Schumb. And the only remarks quoted by Jensen are about the cost of the swanky fundraising dinner.
On July 26, 2018, Nielsen allegedly met up with Jensen at the Starbucks off Coleman Avenue in San Jose to hand off a stack of CCW applications for himself, West and several other bodyguards. After the coffee klatch, prosecutors say Nielsen texted West: "CCWs are in" ... "Chris Schaum (sic) will reach out to me soon about financial part."
On Oct. 1, 2018, AS Solution wired $70,000 to Nielsen, who then drew from that to pay for the winery fundraiser, which no one from his company attended despite the $45,000 price of entry. "Fyi," Nielsen allegedly texted Jensen after the money came through and before handing the check to Schumb. "All set for tomorrow."
The indictment then fast-forwards several months, from early October to February.
After learning about the $45,000 contribution from Metro, sources familiar with the probe say investigators managed to talk Nielsen into wearing a wire in lieu of finding himself on the receiving end of criminal charges.
Starting at some point from late 2018 to early 2019, the evidence cited in the indictment was gleaned through secret recordings and paraphrased in the summary of charges.
On July 11, 2019, prosecutors say Jensen told Nielsen to pay the second half of his $90,000 commitment to the Sheriff's Advisory Board, a nonprofit that raises money for equipment for the Sheriff's Office. Whether the comment was surreptitiously recorded and couched in language that framed the gift as a quid pro quo remains to be seen.
Rosen said transcripts of the grand jury proceedings are being prepared and should be available for public review in a few weeks. That is, unless the court seals them.
Until then, the accused have no clue what evidence convinced a grand jury to charge them beyond what's cited in the indictment that Rosen calls the first of more to come.