Features & Columns
'Play on Words' at Blackbird Tavern
The new series Play on Words brings together writers and actors for literary performances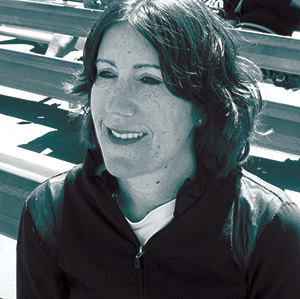 Plays on words tend to emerge in the most unexpected places. In this case, three individuals pooled their collective frustrations with San Jose and founded a brand new collaborative literary performance series that pairs local actors with up-and-coming and established writers, resulting in a live performance.
Blackbird Tavern, a relatively brand new gambit from our pals at the Naglee Park Garage, will host the series, aptly titled "Play on Words." The first performance will be Oct 24, 7:30pm, absolutely free of charge, in Blackbird's event space next door to the restaurant. Anyone can submit writing for the series and submissions are open all year long at [email protected]
The three dames behind Play on Words all come from literary and theater backgrounds and all seem dedicated to San Jose. Julia Halprin Jackson lives in San Jose, but received her M.A. in Creative Writing from UC Davis. Melinda Marks just got her masters from SJSU's theater program. Nicole Hughes is currently the Acting Director of the Center for Literary Arts at SJSU, from which she also holds an M.F.A. in Creative Writing. The three came together and immediately discovered a common passion for collaboration.
"We're a good team," Jackson says, as we all congregate upstairs at Caffe Frascati. "This group came together in the last couple of months because we're artists and writers in San Jose looking for a place in San Jose that we can develop. We thought the three of us could bring different communities together and we wanted to work on a collaborative series."
Marks agreed, voicing her frustration with trying to assemble actors and getting people to commit to a potential performance idea without any established structure or discipline involved. When she encountered Jackson and began talking with Hughes, a more solid foundation emerged. It felt right. Hughes, of course, has connections from her exploits booking famous authors at SJSU, so the three of them bring enough ingredients for what looks like a brand new type of recipe for writer-performer curation and collaboration.
"We're like a more punk rock version of the Center for Literary Arts," Hughes says, adding that her inspiration comes from stuff like The Moth in New York and Porchlight in San Francisco. "So we just wanted something a little like that, where the audience is more involved, where it's not so formal, where the community comes together and we could round up all the creative people we know in San Jose."
Again, anyone can submit writing for consideration for Play on Words. Being submission-based, says Marks, is what makes the series different than most of what's unfolded in San Jose before.
"The three of us read material ahead of time and we curate the event," Marks explains. "We're taking the time to put the pieces together and pair them with actors. Which I think gives everyone a sense of ownership over the event itself. And also makes us feel like we're really excited about what we're showing."
Pairing, of course, should not be limited to just actors and word processors. At Blackbird Tavern, executive chef Dawn Smith already conjures up specific cocktails and menu items depending on what music unfolds inside the restaurant on the corner stage—South American flavors for South American music, Caribbean spices for Afro-Cuban jazz, etc. I am sure she will excel at various plays on plates to dovetail with Play on Words.
For the first installment on Oct. 24, five individuals will provide work to be performed on stage. Leah Griesmann, recipient of a 2010-2011 Steinbeck Fellowship in Fiction and a 2013 DAAD grantee in fiction in Berlin, will contribute a short story. Eric Sneathen will provide poetry, Ryan Alpers will supply a short story, Marks herself will perform a monologue, while Adam Magill will contribute a short one-act play.
"Writing and other creative acts, it can be isolating at times," Marks explained. "And as a writer, when you hear your work out loud, read back to you, it gives you so much information. It's so valuable."
Play On Words
OCT 24 7:30pm, Free