Features & Columns
Prince Ea Urges President
Obama to Legalize Marijuana
Prince Ea—hip-hop artist, activist and founder of Make "SMART" Cool—has just released a remake of his brilliant music video urging President Obama to end our country's disastrous war on marijuana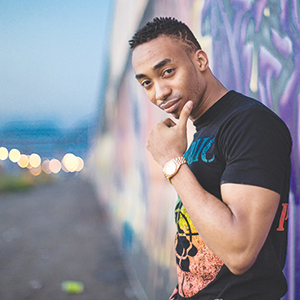 Prince Ea—hip-hop artist, activist and founder of Make "SMART" Cool—has just released a remake of his brilliant music video urging President Obama to end our country's disastrous war on marijuana.
The 10-minute video (tinyurl.com/hqsg4l3) is both a history lesson and an advocacy tool to expand people's minds and make them laugh at the same time—all while making a personal and persuasive plea to Obama.
Prince Ea delves into the history of how marijuana became illegal (lies, racism and political opportunism) and the arbitrary distinctions between legal and illegal drugs. He also lays out the harm of drug prohibition (violence, organized crime and mass incarceration) and the benefits of regulation (taxes, safety and control).
The video uses a surprisingly on-point Obama impersonator to channel the president's inner thoughts on the issue, accompanied by illustrations to help visualize the narrative. In just this one song, Prince Ea summarizes a book's worth of information into a clear and powerful argument against marijuana prohibition.
It's exciting to see how much progress has been made since the first video was released four years ago. When the original video came out, no states had legalized marijuana for adult use. Since then, Colorado, Washington state, Oregon, Alaska and Washington, D.C. have all done just that—and now 2016 is shaping up to be the most significant year yet when it comes to ending marijuana prohibition, with voters in California, Massachusetts, Maine, Nevada and Arizona deciding on legalization in November.
The California initiative, known as the Adult Use of Marijuana Act (AUMA), is the new "gold standard" for marijuana policy and it focuses on undoing the most egregious harms of marijuana prohibition. It will greatly reduce—and in many cases, eliminate—criminal penalties for marijuana offenses, reduce barriers to entry to the legal market and drive hundreds of millions of dollars in investments to low-income communities that have been harmed the most by the War on Drugs.
Prince Ea has given us a gift with this entertaining, creative history lesson. Let's share it with the world and vote to end marijuana prohibition in November.
Tony Newman is the communications director for Drug Policy Alliance.