Features & Columns
Silicon Alleys: Bright People, Illuminating Films Raise Spirits at Truncated Cinequest Film Festival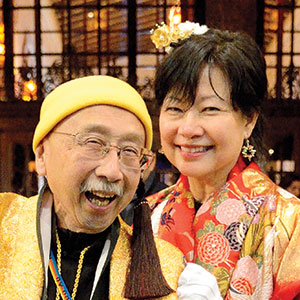 At Cinequest, I went looking for sadness, but elation kept breaking through. Opening night filled at least some of the California Theatre for John Pinette: You Go Now, a fantastic documentary about the late comedian's life and eventual decline into drugs and alcohol.
While most of the film explored the joy and laughter Pinette brought to people's lives for decades, it was refreshing to see an opener that wasn't a watered-down, family-friendly rom-com, but instead a testament to real-life human suffering.
Starring Annette Bening and Bill Nighy, Hope Gap brought another crowd into the same theater on the following night. After 29 years of marriage, Nighy dumps Bening for someone else. At first, Bening goes through a natural stage of heartbreak before eventually coming around. Their son (Josh O'Connor), who already can't open up and let his guard down enough to find a healthy relationship—with himself or anybody else—gets dragged into the middle. All three gave masterful performances.
At this point, the plan for the anti-man-about-town was to search out all the heartbreaking films he could find. I wanted to chase despair and sadness. Yet after another day, I understood the futility of such a plan. I came to realize that sadness is a choice. If I pursued sadness in all the wrong places, I would likely never find it. So as Cinequest continued to unfold, wisdom thankfully emerged.
With all expectations thus removed, I instead found many inspiring moments. And people. One of Cinequest's best attributes is a greater-than-usual representation of women directors in attendance. You don't see this in Hollywood. Most anti-men-about-town wouldn't feel the need to mention this, but it's important. Without even trying, I wound up right smack in the middle of various conversations with several of them. This is what happens when one infiltrates Cinequest with no expectations.
As such, Australian health journalist Shannon Harvey's My Year of Living Mindfully saw its North American premiere at the Hammer Theatre, in what was a truly exalting experience. After the screening, she answered poignant questions from the audience, none of whom grandstanded in the least bit. Later in the lobby, I stumbled into a conversation with numerous women directors, in addition to Harvey. Dark Whispers, created by another Aussie, Megan Riakos, immediately followed My Year of Living Mindfully. Both she and Harvey met for the first time in the lobby. Then the two of them joined Nicole Jones, director of The Third Strike, with all three talking shop and discussing obstacles women directors must overcome when up against a predominantly male industry.
The Third Strike, a documentary about the failings of the justice system at the federal level, featured several case studies of prisoners doing life sentences for utterly trivial drug arrests. One of them, Edward Douglas, was eventually released, thanks to the efforts of his lawyer, MiAngel Cody—founder of the Decarceration Collective. Director Nicole Jones even brought Douglas and Cody to the screening for a Q&A afterward. As with My Year of Living Mindfully, Jones' film will likewise find its way into various schools sometime this year.
But no, I didn't just hang out with women directors the whole time. Another smashing documentary came to the California Theatre Friday night. The Longest Wave delved deeply into the mind and life of watersports pioneer Robbie Naish, who was mobbed for autographs and photos before the film. After the film, both director Joe Berlinger (Metallica: Some Kind of Monster) and Naish appeared on stage with the Merc's Sal Pizarro for a fantastic interview. Naish is now 56 and despite his fame still exemplifies the outsider life of a natural-born surfer, but he doesn't drink, smoke or do drugs—quite a contrast to the John Pinette documentary.
The second week of the festival was postponed until August, thanks to the coronavirus. We found out Saturday morning. This was a downer, but on Sunday, ruth weiss, the legendary 93-year-old woman with green hair who drank wine with Jack Kerouac in North Beach, showed up to read poetry following a documentary about her own life. Despite the initial sadness at the beginning of the festival, I took away nothing but elation.