Features & Columns
Silicon Alleys: 'Buddhist Bible' Author Bridged East and West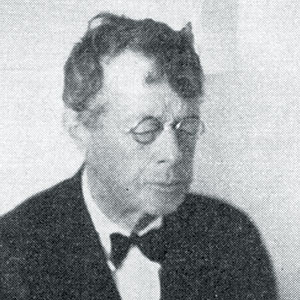 If Dwight Goddard, the man whose book introduced Jack Kerouac to Buddhism, wound up in Los Gatos after his wife left him, then I just had to follow Rob Brezsny's astrological advice and track the guy down.
No, Goddard is not alive. He passed away in 1939, but not before authoring the seminal 1932 book, A Buddhist Bible, the first anthology of Buddhist teachings in English. Just over 20 years later, Kerouac was staying at Neal Cassady's house in San Jose and discovered the book in the public library.
In a now-famous story, Kerouac stole the library's copy of A Buddhist Bible and took it all over the US with him, scribbling down voluminous notes, leading to his embrace of the practice and forming the basis of several books, all of which inspired millions of heroic outcasts to look eastward, and inward, for the resolution of their troubles.
Nobody around here ever talks about Goddard, the man who authored A Buddhist Bible. That book, while still regarded as a groundbreaking publication, was the culmination of an amazing life story, one that began in engineering school before taking Goddard across China as a Christian missionary and to Zen monasteries in Japan—yet periodically filled in with itinerant spells of self-publishing in Vermont, Santa Barbara and Los Gatos, before he filed for divorce in San Jose in 1925.
Of course, an unexpected blast of serendipity had to emerge. Last week, just as I began to explore Goddard's life, Metro's astrologer Rob Brezsny suggested all Aquarians should explore playfully as we conduct fun research. "Assume that you have a mandate to drum up educational experiences, and that a good way to do that is to amuse yourself with improvisational adventures," he wrote.
With that clincher in mind, off to the library I went. Luckily, I had assistance from a local Buddhist scholar who was happy to share his own research with me.
To make a long story short, Goddard's life took many trajectories. In one case, he was a mechanical engineer who made a fortune starting his own company to produce industrial machines. Sadly, his first wife, whom he deeply loved, passed away less than a year after they married.
He also graduated from Hartford Theological Seminary in 1894, after which he was posted to China on various missionary assignments to convert the natives, which ultimately didn't work. Instead, they converted him. In China, he also met his second wife, another American missionary, who bore him two children.
Years later, after more trips to China and Japan, Goddard eventually became the first American to attempt to elevate Buddhism in any substantial way, translating many of the teachings, publishing numerous books and pamphlets, and eventually producing A Buddhist Bible, still regarded as one of the original building blocks of Buddhism's foray into the West.
Somewhere along the line, however, Goddard had a nervous breakdown and then wound up in Los Gatos, where in 1924 he self-published a strange 16-page pamphlet, A Vision of Christian and Buddhist Fellowship in the Search for Light and Truth. Writing about himself in the third person, Goddard documented his Chinese travels and the impressions made upon him by the natives while also postulating a bizarre theological brotherhood combining both religions.
An item in the Jan. 25, 1925 Oakland Tribune also reports that Goddard filed for divorce in San Jose, separating from his second wife, who had deserted him a few years earlier. To my knowledge, no previous writings about Goddard have ever mentioned that particular detail. He later married for a third time, but once again the union was short-lived, ending in separation.
In any case, just like Kerouac, Goddard was a brutally conflicted person, forever struggling to harmonize his Catholic upbringing with his turn toward Buddhism, He was also stuck between East and West, although it appears he did indeed find peace in the end. He spent his final years in Vermont, near the forest in a house filled with Buddhist artifacts, meditating every day in total solitude.
That is it for now. The scholar and I will report back with more details at a later date.