Features & Columns
Silicon Alleys: Murray Bowles had a Keen Eye for the Beautiful Chaos of a Punk Show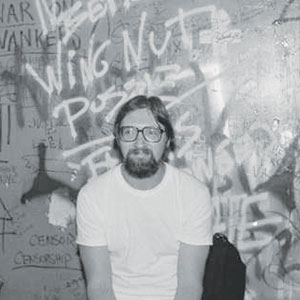 In 1982, when a bored suburban San Jose kid had nothing to do, the photographer Murray Bowles would sometimes be the one who drove that kid to his or her first punk rock show.
And when that kid grew older and played in a band five years later, or perhaps even 10, 15 or 20 years later, Murray still lurked in the shadows, in the pit, on the sidewalks, in the bars or somewhere nearby, showing up to shoot the gig and later publish photos. Bowles, who passed away recently at age 68 at his home in Sacto, left a serious body of work as a street-level photographer. His archive of punk rock images and negatives, numbering in the tens of thousands, played a serious role in the recent documentary Turn It Around: The Story of East Bay Punk.
Murray was known throughout the Bay Area and his photos were known throughout the planet, especially now in the Instagram era. His Instagram page features both current and classic shots, cementing his legacy for a new generation.
In the San Jose area, Murray made his living as a software engineer beginning in the late '70s. He also played viola in the Peninsula Symphony and in a local punk-hillbilly outfit called the Shitkickers. In that sense, he was half punk and half classical. Other band members were astounded and grateful that the legendary punk rock photographer Murray Bowles was the same guy playing viola on stage next to them. The dude was a multi-talented character.
"He had a really good knowledge of music theory," said Shitkickers guitarist Shawn Packer. "It was really interesting to listen to Murray talk parts out. He would talk them out in his head, before he played them, and then he would bust it out. It was really interesting to watch the way his musical mind worked."
As a photographer, Murray was not someone who flew around the world to shoot Metallica or the Rolling Stones. Even as recently as this year, you'd see him at various San Jose dive bars or house parties, where he'd effortlessly shoot the most fantastic gut-level pictures to help empower any fledgling punk or metal band and make them look famous. Hypothetically speaking, if you were in a band called Regurgitated Cattle Esophagus, playing on the floor at Johnny V's for a handful of sweaty XXXL-sized dudes with tall cans of Pabst Blue Ribbon, Murray just might show up. One never knew.
In fact, for 35 years, one never knew exactly where or when Murray would appear. After he passed away, literally hundreds of people chimed in with the same type of story: They were in a band years ago, some band that ultimately went nowhere, but Murray showed up one night, took photos and made them look like rock stars. Even if his subjects were just fans hanging out, Murray excelled at capturing the human element of punk scenes more than anyone else in the Bay Area. He gave people a sense of belonging they hadn't previously felt. Whether at established clubs, mountain parties or word-of-mouth shows, it went without saying that if Murray was in the building, it was going to be a good night. Legions of people all over the Bay Area have said as much for decades.
But he always showed up for his own gigs and practices. In the same way that thousands are grateful to be included in Murray's body of work as a photographer over the years, so were his bandmates. It still blows people away.
"He captures emotions. He captures moments. He has an eye," said Packer, adding that it was so much fun hanging around with a guy that made everyone laugh by just being himself. "I was super, super grateful to have that entity, to have him be a part of some art I was doing. I was so proud of that. To have this guy, who has an amazing sense of the moment, actually sharing a stage with me and working on songs with me. It was really awesome. I'm incredibly grateful that we did that."