Features & Columns
Silicon Alleys
Silicon Alli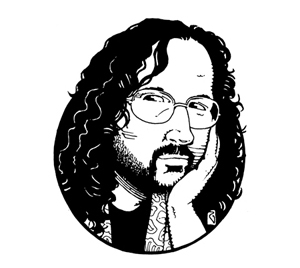 FOR REASONS only known in the intergalactic consciousness, the late psychologist, philosopher and Nixon nemesis Timothy Leary keeps emerging in my immediate sphere of influence. The most recent synchronicity will reveal itself when Antero Alli appears at Gateways Books in Santa Cruz next Wednesday (March 10 at 7pm) to read from his book The Eight-Circuit Brain: Navigational Strategies for the Energetic Body (Vertical Pool), in which he expands and updates Leary's Eight-Circuit model of intelligence increase. But more on that in a quantum second.
Just last autumn, I found myself ingesting the highly entertaining Love Sex Fear Death: The Inside Story of the Process Church of the Final Judgment by Timothy Wyllie. The Process Church was an apocalyptic religious cult that occupied the fringes of the '60s counterculture. Wyllie broke decades of silence by finally telling what it was like. In one scene, he hangs out with Leary in 1967 and depicts him as someone finally reaching a watershed moment in his life, facing an imminent prison sentence, aware of all the negative aspects of the LSD culture he had helped to propagate. According to Wyllie, Leary felt that he had let everyone down, so to speak, and was almost considering joining the Process Church. He was confessing.
I had never read this before. Of all the stuff written about Leary, about his megalomania, his manipulation of the media and his PR skills, I had never heard this particular snippet—that the self-proclaimed "high priest of LSD" had confessed all of his failures in life to a cult member and then subsequently attended one of the Process Church's bizarre sermons. On the other hand, when I read Alli's latest book, which came out a few months later, I saw a different vision of Leary, especially as Alli recalled Leary's much-publicized final departure from this earth in 1996. In the book, Alli talks about a Leary-inspired documentary titled Children of the Revolution. Director Lisa Ferguson was interviewed a year ago at the Timothy Leary reunion party in San Francisco and "shared a message from Leary himself, spoken to her personally three days before his death. 'We were right,' he told her, 'all the ideas and dreams we had back then, we were right. It's time to tune back in.'"
And just a few months after Alli's book, a wonderful book by Berkeley's Don Lattin exploded all across the media landscape, further suggesting that Leary will never die. It came with a gorgeous title: The Harvard Psychedelic Club: How Timothy Leary, Ram Dass, Huston Smith and Andrew Weil Killed the Fifties and Ushered in a New Age for America. If you haven't discovered the book yet, it's an easy read. It gracefully sifts through the circus of the era and documents the importance of how those four individuals all came together at the same time.
But according to Alli, the mainstreaming of psychedelics was not Leary's central contribution. Instead, his primary offering remains his eight-circuit brain model of intelligence increase, "a user-friendly grid designed for anyone exploring higher consciousness as a means not merely to get high but for designing and creating new contexts for their lives." Leary wrote about this in his 1977 book, Exo-Psychology: A Manual on the Use of the Human Nervous System According to the Instructions of the Manufacturers. Robert Anton Wilson expanded on the model in both Cosmic Trigger and Prometheus Rising, while Alli took it even further with Angel Tech in 1985. Alli's latest book advances the eight-circuit brain model even more, including material from an entire eight-week course he taught online at the Maybe Logic Academy. Got all that? I hope so.
Finally, as a vitamin and supplement package while scarfing down Alli's books, I requested Leary's Exo-Psychology via Interlink from the SFSU library. I eventually received an automated email citing the catalog listing and indicating that the book was now available for pickup. But in a bizarre set of circumstances, probably due to software incompatibilities, some of the lines in the body of the email were cut off halfway through. The first line said this: "Leary, Timothy Francis, 1920–" as if he was still alive. It was just a computer glitch, but one Leary would have enjoyed. Let the synchronicities continue—I am tuned in, turned on and not dropping out.