Features & Columns
Craft Brew in the South Bay
The South Bay's craft beer scene is catering to a burgeoning taste for fine, hand-crafted brews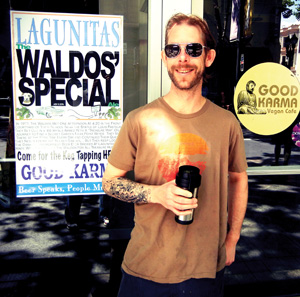 My most memorable beer experience occurred in February 2011 during the second annual Meet the South Bay Brewers Beer Festival at San Jose's Hermitage Brewing Company.
I tried a refreshing Tied House Brewery wheat beer that served as a prelude to the Campbell Brewing hefeweizen with its pleasant combination of sweetness and bitterness.
After talking with the pourers, many of whom were actually the brewers making the beers, I opted for unfamiliar beer styles next, like the Uncommon Brewers organic brown ale with its flavor profile of roasted nuts and a welcoming slight bitterness, followed by Seabright Brewery's oatmeal stout, which poured black and smooth with hints of dark chocolate. Finally, there was the Faultline Brewery porter, a dark beer that smelled and tasted of roasted coffee.
In April 2011, the first KraftBrew Beer Fest, at the historic San Jose Woman's Club, I tried an even larger selection of different styles of domestic and international beers.
From our ventures to local beer events, we learned what a luxury it is to not have to drive at least 45 minutes in order to try out the latest highly touted beer.
Craft Movement
"Craft beer" refers to beer made by a "small, independent, and traditional" brewing company.
More beer drinkers are trying craft beer and learning about the various aspects that make such brews more compelling than the beers made most often by the big companies. And according to recent numbers released by the Brewers Association in March, the U.S. craft brewing industry continues to grow in volume and dollar sales even as overall beer volume sales are down.
The valley has seen a number of recent developments that highlight the increasing popularity of craft beer within our region, from the popular and successful beer festivals taking place to the growth of local brewing companies like Hermitage and Strike, as well as a new San Jose brewery that is in the works.
The Bay Brewers Guild, a collective of brewers representing the South Bay and nearby Santa Cruz and Monterey areas, is taking shape, while the spotlight on the beers made at our local brewpubs and the brewers who make them grows brighter.
More establishments are offering craft beer in the South Bay than ever before, with a growing number of knowledgeable staff.
Restaurant James Randall in Los Gatos has joined California Cafe (both the Palo Alto and Los Gatos locations) in hosting beer dinner events. With craft beer's growing popularity, more and more folks are interested in homebrewing and joining homebrew clubs.
"We receive several inquiries a month from new homebrewers É where even just a year ago inquiries were much more infrequent," says Derek Wolfgram, president of the homebrew club Silicon Valley Sudzers.
And there is a growing list of craft-beer-centric businesses that have just opened or are set to open this year. In downtown San Jose, the list includes Original Gravity Public House craft beer bar, ISO: Beers craft beer bar and tasting lounge and Blackbird Tavern.
In Campbell, there is Liquid Bread beer bar. In Mountain View, Jane's Beer Store, the South Bay's first specialty beer store, and Steins Beer Garden + Restaurant.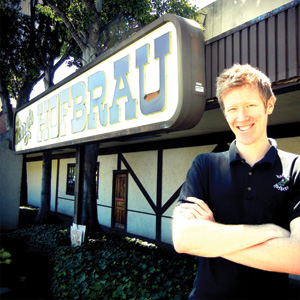 Historical Suds
Even hard-core South Bay beer fans might be surprised to learn that the South Bay had its share of early breweries as cited in the 1992 book The Bars of Santa Clara County: A Beer Drinker's Guide to Silicon Valley, co-written by Bay Area beer scribe Jay Brooks and Karen Knezevich.
These breweries included Eagle Brewery (San Jose, 1853), Fredericksburg Brewery (San Jose, 1856) and other San Jose breweries opening between 1875 and 1905: San Jose Brewery, Louis Krumb's Brewery and the St. Claire Brewing Company. However, after breweries such as these closed, there were no local South Bay breweries until the mid-1980s.
Breweries like Winchester Brewery and Palo Alto Brewing Company would come and go, but not before making their impact. Pete's Wicked Ales launched in 1986 in Mountain View thanks to Palo Alto Brewing Company and Bob Stoddard, whom "Pete" Slosberg refers to as "one of the first, true pioneers" in craft brewing.
Stoddard would later open his Brewhouse & Eatery in Sunnyvale in 1993 (now FireHouse Grill & Brewery) and in Campbell in 2002 (now Campbell Brewing Company/Sonoma Chicken Coop).
Mountain View's Tied House Brewery opened in 1988, the same year that Dan Gordon and Dean Biersch opened the first Gordon Biersch brewery restaurant in Palo Alto. The second Gordon Biersch opened in downtown San Jose in 1990, replacing a brewpub that had closed in four months, proving in part that South Bay native Gordon ("Born in San Jose. Grew up in Los Altos," he shares) had a strong case of South Bay pride; he would go on to open a brewery and bottling facility in San Jose in 1997.
Los Gatos Brewing Company arrived in 1991 and added a downtown San Jose location in 2010. El Toro Brewing Company started in 1992 with the opening of its Morgan Hill brewpub in 2006. Additional breweries and restaurants would open, including Sunnyvale's Faultline Brewing Company in 1994.
"We have breweries here in the South Bay that have been around for a while, and it's nice to see people appreciating beer more," says Campbell Brewing's brewmaster Jim Turturici.
Steve Donohue, currently brewing at Hermitage while working on the initial stages of opening Santa Clara Valley Brewing Company in San Jose, asks that people give South Bay breweries a chance: "I think they'll be pleasantly surprised."
Moving along the local craft beer scene, every beer region has its share of go-to hangouts for good beer. Since last year, Harry's Hofbrau in San Jose has become a destination within the South Bay craft beer community.
General manager Kevin Olcese has earned a solid reputation for his beer knowledge and passion, for bringing in hard-to-get beers on tap and for informing customers via Facebook of the latest beer arrivals.
Olcese, however, is quick to give credit to Palo Alto's Rose & Crown Pub and San Jose's Wine Affairs—"They're huge," he simply says—for paving the way in the South Bay beer scene, contributing greatly to the American and microcraft beer knowledge base among South Bay beer drinkers.
Kasim Syed took over the Rose & Crown in 2006 with an immediate goal to bring better-quality beers along with beers that other places didn't have.
His second goal was to get people to try these different beers and get his customers to change their tastes. On a moment's notice, for instance, he would drive to Santa Rosa to pick up a single keg of the latest Russian River Brewing Company offering. As for the growing number of South Bay beer spots, Syed says, "It's not a competition. It's about giving people choices; there's more fun with more choices. These are happy times right now."
Owner Diane Chang-Laurent remembers opening Wine Affairs in November 2007 with only five Belgian beers in bottles. But the customers, including mostly homebrewers at the beginning, would constantly request various beers from particular breweries. The beer focus really took shape in 2009.
Chang-Laurent says, "All the credit goes to the customers. They pushed me, and I listened." As for the growing number of beer spots opening up in the South Bay, she says, "The more, the better. Plus, competition is always good."
In downtown San Jose, Ryan Summers opened Good Karma Vegan Cafe in 2006 and has worked quietly yet diligently on bringing and maintaining a quality rotating craft beer selection, currently 15 beers on tap, for Good Karma's loyal following. The new beer-centric establishments will "create a draw for everybody and help us take the customer experience even further as each of us continues to think about how to stand out."
The craft beer focus began in 2008 for Bobby's Liquors in Santa Clara thanks to Sukhjeev Singh, better known as Dee to his customers. Among the varied bottled craft beers in stock, Bobby's offers a well-regarded collection of hard-to-get bottled sour ales.
Look for Dee and his wife to open ISO: Beers in downtown San Jose later this fall, which he says is "a beer bar and tasting lounge that will offer about 2,000 refrigerated, bottled craft beers and feature 50 to 60 craft beers on tap starting out."
San Jose's Naglee Park Garage and Jack's Bar & Lounge, while providing respectable craft beer offerings, are coordinating large-scale South Bay beer events, like the Garage's upcoming Summer KraftBrew Beer Fest (its third KraftBrew installment) taking place in downtown San Jose on Saturday, July 21, providing goers a chance to try a variety of beer styles along with food and music.
The next South Bay Beerwalk hosted by Jack's (its third beerwalk) takes place in Campbell on Saturday, Aug. 11, providing the opportunity to check out downtown Campbell while sampling beers from Northern California.
Moving Forward
The South Bay is bonded by art, music, food, sports, technology, and other cultural facets. We can now include craft beer; as co-owner Dan Phan of Original Gravity Public House notes, "Beer is the universal beverage that has been bringing people together on common ground for thousands of years."
The late beer journalist Michael Jackson wrote in his 1997 book The New World Guide to Beer, "The world always knew that beer was a noble and complex drink, but, for a moment in history, that was forgotten. Now it is being remembered."
Many folks, including Dan Gordon, might feel that the momentum for good beer in the South Bay never stopped building up throughout the '80s and '90s. Notable Bay Area beer writer Mike Pitsker agrees that the South Bay beer scene is on the up and up. And brewer Steve Donohue adds the capstone comment, "We're just scratching the surface."
A San Jose native, Andy Lee explores the South Bay craft beer scene on EatDrinkPlaySanJose.com, GratefulHubby.com and Examiner.com as the San Jose craft beer examiner.