Features & Columns
Several years after the
advent of the iPhone, Fung started uploading his food shots to an app called Foodspotting, which lets customers share pictures of their meals and review specific dishes, not just restaurants. Launched in 2009, Foodspotting was eventually bought by the restaurant reservation site OpenTable, which was eventually bought by the travel website Priceline—"so those guys are doing well," says Fung. (Now, OpenTable uses Foodspotting's database of amateur images to promote their restaurants.)
Fung later became Foodspotting's Silicon Valley ambassador—a position "to help promote the brand and the company" and "get to know people in the Bay Area who were interested in food and photography"—and wrote several Kindle ebooks about the local food scene, including Eating Silicon Valley: Foodie Favorites and Beyond Banh Mi: Exploring San Jose Vietnamese Cuisine.
Through Foodspotting, Fung has met many other "food selfie" enthusiasts, who have shared their tricks for taking restaurant shots, from picking a table based on where the best light is, to using a second cell phone and candles on the table for extra lighting and standing on a chair to get a good angle. "It was really crazy," Fung says. "It would really be quite humorous after a while." Fung says that he only tried some of these methods "once or twice," but usually tries to shoot right away. He also acknowledges that these types of practices have created somewhat of a "backlash" against photography in restaurants.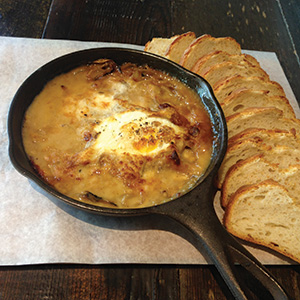 Still, Nicholas, of The Table, says he "loves it" when people take pictures at his restaurant—"hopefully it means it's looking good and appetizing," he says. Nicholas has never seen any of the extreme tactics Fung describes—and even helps customers get better shots. "We have little candles on the table, so when people are taking their pictures, I'll push the candle a little closer to the plate hoping to get better light for them," he says. "If it makes our guests happy and it's part of their experience, then we want to be a part of it."
Tommi Renshaw, sommelier of Village California Bistro and Wine Bar in San Jose, agrees, even though he finds it "peculiar" that so many people are taking pictures of their food in restaurants.
"From the food lover's perspective, you keep thinking, 'Wow, that must be getting kind of cold,'" says Renshaw. "We try to deliver it to them hot and at the proper temperature, and they spend a lot of time photographing the moment rather than enjoying the moment. But overall, if that adds to their enjoyment of the entire dining experience, I can't see how that's a bad thing."
For Lee, the YumBytes blog is a way to "offer people a better taste of Silicon Valley," and through its photos, readers "can get a sense of the whole [restaurant] experience—the food, ambiance and service."
Nicholas also says that The Table is jumping into the "food selfie" game itself. In addition to the professional photos that are taken for the website and other promotional materials, he says that they also capture images on smartphones specifically for social media. "We utilize the same tools that many of our clientele are using," he says.
Because of this, Nicholas says that a camera ban like many restaurants in New York are trying would never work in Silicon Valley. "If there's one place not to do it, it's Silicon Valley," he says. "We're talking about Apple launching its new phone, what Google's doing with its phone—and there's a reason they're improving their phones, and that's because of how diners are interacting with their food at restaurants."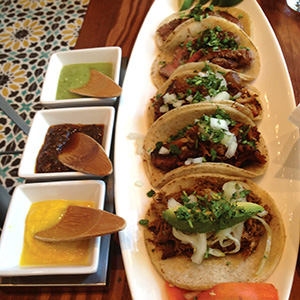 "We could debate the virtues of doing that in a dining environment, or while you're enjoying the company of other guests," he goes on, "but the fact is that Silicon Valley is one of the most connected places in the world—and certainly in the United States—so to pull that, or make some sort of ordinance, or for any restaurant to get too militant I think is going to ultimately end up alienating diners."
Fung agrees. "I think a restaurant that tries to outright ban it is a little bit overboard—it's going to turn off some customers," he says. "I try to be respectful of the restaurant and the other guests I'm eating with, so I try to make it a quick thing. I try to have great photos, but I also don't want to make it a big production. If someone's paying for the meal, they kinda can do whatever they want, including taking a photo." Plus, he says the photos are "meant as a compliment" for "how much hard work is put into these restaurant dishes," particularly the presentation.
Neither does taking pictures change the way he experiences a restaurant. "It doesn't reduce the meal in any way," says Fung. "If anything, it's nice to share and then hear other people say, 'Oh, I went there after you shared the photo and I got the dish that you did.' It's nice to get the feedback that other people agree, and it's nice for small businesses—to get the word out for them and for them to do well afterwards because someone saw your photo."