Features & Columns
Gilroy's Strange Bid To Become Silicon Valley's Next Bedroom Community
A community uprising challenges political leaders' determination to convert
farmland into a huge housing development.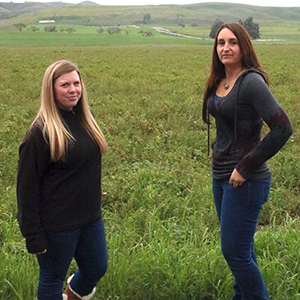 Jeff Martin remembers being sent 35 years ago, when he was in his mid 20s, to plant trees on land his father purchased with hopes of developing a semiconductor era-style technology park. Although Silicon Valley's industrial expansion never made it to the farms 30 miles south of San Jose, the 400-plus acre legacy his father handed him proved a powerful draw, pulling him away from other parts of the Bay Area where he plied his trade as a landscape architect.
Ten years ago he planted olive trees on 30 acres in San Martin, just up the road. Five years ago, he bottled his first pressing. His boutique olive mill's award-winning small batch Frantoio Grove extra virgin oil has launched the chattering foodie class into adjective frenzy over its grassy and peppery notes. He explains how the olives are collected, washed and inspected—"I see most of the fruit myself"—and gives a rundown on the Pieralisi extractors that are cast and machined in Jesi, Italy.
As much as Martin enjoys being an olive farmer, he doesn't think agritourism has much economic viability. "I don't want to stand here in an apron waiting for people to show up," he says. Martin's plans for 400 acres of land have placed him at the center of a firestorm over what's almost certainly the biggest residential development in the South Valley's history, one that may forever change the character of a community so identified with an agricultural product that a garlic bulb is incorporated into the municipality's logo.
We hop into Martin's four-wheel drive and head south on Monterey Highway. He turns onto a dirt road and rumbles down a precarious strip of mud and puddles, between a long, winding ditch that's a future flood-control public works project and neatly plowed rows of soil that produce bell peppers, pumpkins and garlic. He throws the pickup into park and we hike up a 90-foot bluff known as Whiskey Hill, through newly planted oat hay shoots popping out of the moist, spongy soil.
A flat area with a single eucalyptus tree, a small bench and a few fallen branches overlooks a sea of green to the south, the bright, shocking shade that's seen around the valley in the days after the first rain, when the air is fresh and chilly, before the air hazes up and the sun fries vegetation brown. The verdancy stops at a fence that demarks Gilroy's north border and contains a cluster of tan homes.
Behind us, there's a patch of hillside planted with grapevines. Morgan Hill's iconic, pyramid-like El Toro stands to the northwest. To the northeast, Mt. Hamilton lords over the ridge line, a white dot on its peak. An occasional barking dog or crowing rooster punctuates the steady hum of traffic on U.S. 101 to the east. In the middle of the field stands a collapsing dairy barn, two abandoned grain silos and 100 white boxes—wooden beehives arranged in formation alongside the meandering waterless creek.
"I'm probably not helping our cause by showing you how beautiful this is," Martin admits. He has brought us here to persuade us that his proposed 4,000-home development is the best possible use for the land, a thoughtfully designed project that will return benefits to the community, including two schools, a fire station and a park.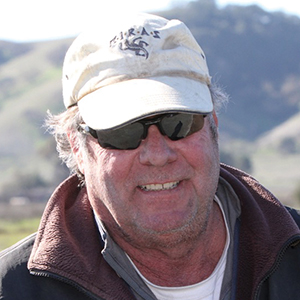 The planned community has triple the acreage and four times as many homes as the massive CityPlace Santa Clara complex that's slated to be built next to Levi's Stadium. The North Gilroy Neighborhood District will be a $3 billion project, give or take a few hundred million, based on selling prices and final tally of units.
The square mile of dirt alongside the road between Gilroy and Morgan Hill will house a population comparable to Half Moon Bay, Capitola or Scotts Valley. It comes on top of two other approved developments—1,693 homes at Glen Loma Ranch, and 521 at Hecker Pass—as well as new apartments and homes scattered around the city.
When fully built out, the number of housing units in Gilroy will more than double—from 17,173 to 37,649—and its population will increase from 57,723 to 120,637, according to a 2014 study by San Jose-based Hexagon Transportation Consultants. That kind of growth would make Gilroy more populous than present-day Palo Alto, Mountain View or Santa Clara, the last of which is the Bay Area's ninth largest city. The critical difference is that Gilroy lacks companies like HP, Google or Intel, which provide high-wage employment in those three communities. The residential development will compound Gilroy's jobs-housing imbalance, increase demands on its municipal services and send more cars northbound each morning on U.S. 101. Hexagon projects that morning rush hour trips would nearly double from 20,438 to 39,763.
The project's own environmental impact report admits that "increased cumulative traffic volumes on freeway segments" would be "significant and unavoidable"—engineer-speak for "already intolerable traffic's going to get worse, deal with it."
Concerned about the project's size, Gilroy's planning commission voted unanimously to deny approval on Nov. 19. The City Council, however, charged forward in a watershed meeting Dec. 7, which began with the surprise resignation of Mayor Don Gage, who then presided over the 4-3 vote to send the annexation plan to the county's sprawl-control agency, LAFCO.
Councilman Roland Velasco noted that the project would bring commuters but not jobs to Gilroy. "We will cement ourselves as a bedroom community to San Jose. It's my hope that we can be more than that," he said.
Councilwoman Cat Tucker said she'd received 100 emails against the project and voted against the approval but said she might vote in favor at a future date, presumably as the South Valley's LAFCO representative. Behind the scenes, however, she was doing her best to expedite the process.
"The Environmental Lobbyists are already at work. Submit the Application as soon as possible," Tucker instructed interim city manager Ed Tewes in a Dec. 9 email obtained by the Gilroy Dispatch.
To be sure, environmental groups such as the Palo Alto-based Committee for Green Foothills had begun to weigh in, noting that the fast-track approval violated the city's existing general plan and circumvented its process to develop a new one. What the project's champions had not counted on was a grassroots movement that would use digital tools to quickly give voice to the community's anger.