Features & Columns
Holiday Gift Guide: Beer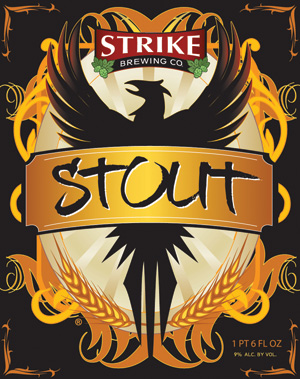 Winter, Holiday Beers in Bottles
hermitagebrewing.com and strikebrewingco.com
Very few things can bring more warmth and contentment to a beer drinker during the winter months than a stout. Hermitage Brewing Company of San Jose has its Ale of the 2 Tun Imperial Stout (9 percent ABV). Bold coffee and chocolate flavors, loads of malt (literally 2 mash tuns' worth) and a nice hoppy finish make this beer as complex as it is tasty.
Hermitage Brewing has also brewed Coastal Fog Holiday Ale, which is a vanilla, oaked brown ale. Chocolate malts, toasted Munich malts, caramel malts and dark crystal malts add to a rich, full-bodied beer with a smooth vanilla finish. It's gently aged in American oak and judiciously hopped for a spicy and subtle noble hop finish.
The South Bay's Strike Brewing Company will release its first stout in bottles and draft next month, which will also mark Strike's one-year anniversary. Strike's Stout will be a creamy, dark full-bodied ale with deep coffee and chocolate notes.
Fredericksburg Brewery T-shirt
$25; The Showroom in San Pedro Square Market
Fredericksburg Brewery was established in San Jose off The Alameda in the 1860s. After changing owners and names a handful of times throughout more than a century, it was one of the last of the local, old-time breweries. You can't get any of their beers, but you can get a T-shirt emblazoned with one of the beer labels actually used following the Prohibition era. Look for more historical beer shirts to come soon, including a T-shirt depicting a beer label of Eagle Brewery, which was established in San Jose a decade earlier than Fredericksburg Brewery.
Beer Club Membership at Wine Affairs
$16.99-$40 per month or $25–$40 per quarter; 1435 The Alameda, San Jose; 408.977.0111; thewineaffairs.com
There are several benefits to joining a beer club at Wine Affairs: Receipt of good beer in bottles on a monthly or quarterly basis, free weekly samples at the popular Monday evening beer-tasting events, 10 percent off on all beers to go and first notice of special events.
Three levels are available. The Domestic Variety Club offers two special beers, including seasonals, from well-regarded domestic breweries each month. The Brew Society Club offers two domestic beers plus an imported beer, ranging from Belgian beers and classic German styles to other craft beers from around the globe. The Backbar Reserve Club offers between two and four hard-to-get beers that are distributed in December, March, June and September.
Beer Dinner at California Cafe
Gift certificate; 700 Welch Road, Palo Alto; 650.325.2233 and 50 University Ave., Suite 260, Los Gatos; 408.354.8118; californiacafe.com
A growing trend in the beer scene is the beer-and-food pairing event. California Caf– has been hosting monthly brewmasters dinners for quite some time now. The dinners typically consist of four courses, each paired with a different beer from the featured brewery. Before each course, a brewery representative, often the brewmasters themselves, introduces the beer while the chef shares the idea behind a particular pairing.
One-Stop Beer Gift Shops
Tied House: 954 Villa St., Mountain View; 650.965.2739
Kelly's Liquor Store: 498 N. Fourth St., San Jose; 408.297.4411
On tap at Tied House in Mountain View is their "Jack Be Nimble" mulled ale. Orange peel, cinnamon and other spices are added to its award-winning Ironwood Dark Ale for the perfect holiday drink—available in growlers and kegs to go as well. Tied House has also stocked up on pint glasses and warm hoodies, and will have Dickies brewers' shirts in time for the holidays, all available in both the Tied House and Hermitage Brewing brands.
You can always stop by Kelly's Liquor Store in San Jose and find great beers. The folks who work there are friendly and knowledgeable about the beers they carry. Kelly's will also have Weizeneisbock from San Jose's Gordon Biersch Brewing Company. This strong, dark wheat beer (10 percent ABV) recently won a medal at the Great American Beer Festival—one of the very few Bay Area beers to do so.