Features & Columns
New Year's Eve Parties in San Jose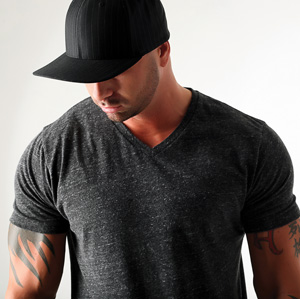 Greg Lopez
Axis Nightclub, Santa Clara; Mon - 9pm; $25 adv/$40 door. Looking back on the year past is usually a painful process, which is why New Year's Eve parties are less about reflective meditation and more about bumping and grinding until the sun comes up. Axis Club is contributing to the ritual by going big, Vegas style.
The new club has got two rooms for house, hip-hop and Top 40 nonstop sound until 4am. The DJs slotted to appear include Jason Dee, Jay Reese, Alex Acosta, Albert Campoy and MikeSlim. Additionally, Axis is bringing in renowned Las Vegas DJ Greg Lopez, who spins regularly at the hottest clubs in Sin City, like Liquid Pool, Gold Lounge, Bare Pool and Bank (he also plays Studio 8 here in San Jose from time to time).
When the clock strikes midnight, the fun will really start. Balloons will descend from the ceiling, champagne toasts will be hoisted all around and there will be party favors for everyone.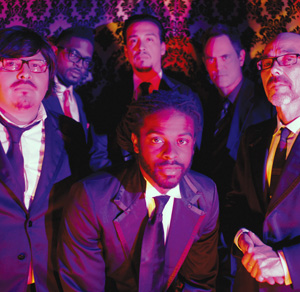 A Soul Revue with Adrian Younge
Pagoda Lounge, San Jose, Mon - 8:30pm; $65. The classiest party this New Year's Eve promises to be an evening of soul music at the Pagoda Lounge at the Fairmont Hotel. Adrian Younge, who is at the forefront of the modern soul-music genre, headlines this swank affair. Very much an innovator, Younge weaves psychedelic and space-rock sounds into his grooves, but he also obviously reveres classic soul and plays it with style. He creates the kind of music that will make romantics weak at the knees. He croons like Al Green and means every last note that exits his pipes.
Younge's career as a singer/songwriter began in the late '90s, when he was trying to make it as a hip-hop producer. In his free time, he wrote and recorded a soundtrack to a movie, Venice Dawn, that didn't exist. While the album didn't sell well, it did earn him an actual soundtrack gig—he scored the music for Black Dynamite, the affectionate parody of '70s blaxsploitation films. From there, he was able to launch his neo-soul career. Local favorite Anya and the Get Down opens.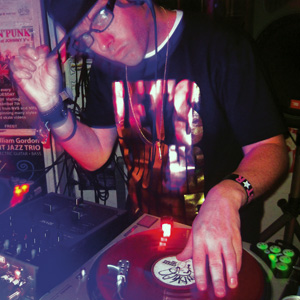 Retoxx with Casp3R
Johnny V's, San Jose; Mon - 9pm, free. For good music in a no-frills nightclub, consider Johnny V's New Year's Eve edition of its Retoxx party. DJ Casp3R and his DJ friends will spin the weirdest and most cutting-edge electronic and hip-hop tracks they can dig up—and, as always, with a unique flair in their mixes. They do Retoxx every Monday night at Johnny V's, so they have a lot of experience at conjuring up an exciting and creative dance experience. They have, somehow, managed to draw a lot of faithful regulars to their weekly party, on a Monday night, no less. This particular New Year's Eve Monday, Casp3R will be joined by Retoxx favorite Marcade, plus the female DJ team Bitch Plz! and KSJS host SJ Luicidal.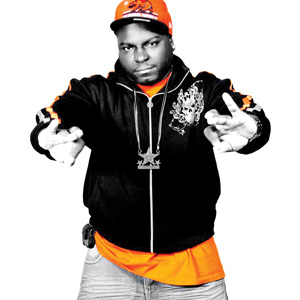 Mansion in the Woods w/ MAC3
The Mansion, 7360 Croy Road, Morgan Hill; Mon - 9pm; $40. How often does one get to party in a six-bedroom mansion in the woods? Usually, that only happens in the movies, and then a slasher arrives. This New Year's Eve, revelers can drive down to Morgan Hill and head toward the mountains for a most unusual party opportunity. Pizzazz Promotions is holding an epic New Year's Eve celebration at "The Mansion," which is a private home in a gated residency on the outskirts of town. They threw a bash here on Halloween that drew nearly 500 people, and the organizers are anticipating 800 for the New Year's Eve party.
Partygoers will be shuttled to a red-carpet reception complete with photographers to memorialize the occasion. Inside the Mansion, there will be two rooms blasting hip-hop and Top 40 all night with male and female go-go dancers onstage. (Did I mention there will be a snow machine?) The DJs include DJ EK, Nena, DJ Guido, Ernesto Cruz and DJ Lil Los. Rapper MAC3 will be stopping by to perform his new single "Wipe Me Down." The ticket price includes all-you-can-drink alcohol—and there will be a snow machine because there's more to life than just White Christmases.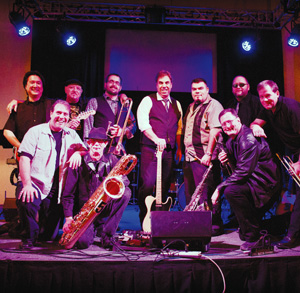 Houserockers
Fox Theatre, Redwood City; Mon - 8pm; $35 gen/$85 VIP. If today's Top 40 and hip-hop don't appeal to you, but you still want to get out of the house and dance this New Year's Eve, probably the best party out there will take place at the Fox Theatre in Redwood City, where the Houserockers will be playing timeless rock and soul favorites.
The dynamic 10-piece band comes with a full horn section. Voted the best cover band in the Bay Area by KFOX, the Houserockers play songs by the Rolling Stones, Tower of Power, Earth Wind and Fire, Van Morrison and Bruce Springsteen. DJ Dinero will also be there spinning tracks.
To make it an extra-special night, it is possible to upgrade to VIP access, which gets you in the VIP lounge and the upstairs bar, not to mention exclusive privileges to the balcony. Think of how nice it'll be to take in the New Year standing on that balcony, looking out over the bay with a glass of champagne in hand.