Features & Columns
Payday Lenders face
New Regulations
Predatory payday lenders have run rampant while the state looked away-
now local governments are reining them in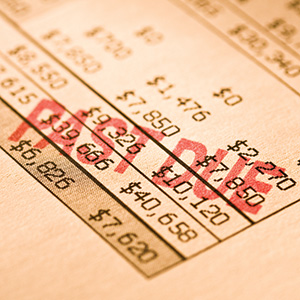 Against the backdrop of an impotent state legislature and a growing awareness of the predatory nature of payday lenders, local governments have had to pick up the slack and adopt laws to stifle the industry. Last week in Morgan Hill, the charge was to take action before bad news comes in the form of three—or more.
"We have two (payday lenders)," Morgan Hill Mayor Steve Tate said from the dais, "we don't need any more."
The council voted unanimously to allow the existing two businesses to remain but not expand or move. The vote wasn't driven by specific complaints against the two businesses, but by a growing concern that they disproportionately target African American and Latino communities—and the fact that Capitol lawmakers are spending more time taking campaign money from predatory lenders than combating the check-advancing succubae with strict legislation.
State Sen. Noreen Evans (D-Santa Rosa) says that in her 10 years as a Sacramento lawmaker, "the biggest part of what I have done is to kill bad bills."
There have been a lot of them.
But one stands as a sort of benchmark for Evans, whose 2nd District seat comprises much of the North Bay: Assembly Bill 1158 from 2011, which would have lifted a $300 state cap on individual "payday loans"—one of few restrictions placed on a financial-services lobby that holds sway among Sacramento lawmakers.
The bill from retired Assemblyman Charles Calderon (D-Los Angeles) would have let an individual borrow up to $1,000 against a future paycheck, in an attempt to expand small-dollar loan opportunities for people of limited means—while also pleasing a lobby that's poured more than $16,000 into Calderon's campaigns.
The fight over 1158, Evans says, was "basically hand-to-hand combat. I killed it several times." Eventually, the bill was finally brought to heel in the Senate judiciary committee. That fight was emblematic.
California is one of 32 states that have allowed the proliferation of payday lenders over the past two decades. Others, like New York, have had longstanding bans on the controversial lending practice.
Payday lenders are a popular borrowing option for people of lesser means without access to credit. And the deal looks good, at least on paper: The lenders offer small-dollar loans meant to be paid off in weeks, for a fee ($15 for every $100 loaned under California law). There are hundreds of businesses spread around the state, with high concentrations in urban areas with significant Latino populations.
But repayment plans often drag out for months, and the loans are frequently re-upped as soon as they're paid off. And then there's the small print: Outsized service charges and interest-rate spikes along they way, if the borrower happens to miss a payment. Annual interest rates, when compounded, can sometimes balloon past 400 percent.
The state has failed to enact any limits on payday lenders beyond what's already on the books, Evans says. Since payday lending became legal in California in 1996, the industry has been on hand at every turn to stymie reform, and has relentlessly called for greater lending limits than allowed under California law.
It's a stalemate, and state efforts to reform the industry have been an "epic fail," says Liana Molina, an organizer on payday reform with the California Reinvestment Coalition.
One problem: Compliant politicians whose pockets have been lined with payday-loan cash.
Online records show that Calderon was among the top ten recipients of payday lender campaign contributions. He accepted $16,100 from the industry between 2009 and 2012, according to data assembled by the watchdogs at[ http://maplight.org/ ] Maplight.org. But upon further review, almost none of the Bay Area's state legislators can say they haven't accepted money from the payday/title loan industry.
Perhaps as a result, even the most seemingly common-sense-level reforms have failed in Sacramento. For example, the state says you can't borrow money off a future paycheck more than once at a given payday lender.
But there are no rules against going to another payday lender and getting another loan. And another. And another.
"There is widespread recognition that this financial product can create problems for consumers, especially those living paycheck to paycheck," says Molina.
"Folks that are willing to talk about the payday lender will often say, 'I love the payday lender, I love that they are here, I got what I came for, I got what I needed," she adds. "But there's a love-hate relationship when they are in that cycle, because it is hard to get out of it. That's when they say things like: 'I wish I had more time to pay it off. I wish it cost less.'
The result is what Molina calls "debt slavery." She shared with Metro the experience of a Californian named Michael, whose dalliance with payday loans shows how a product advertised as a short-term emergency infusion can create financial havoc.
Michael is on disability and gets government checks every month. He was getting advances on his government checks from a half-dozen payday lenders on each check by the time he met with Molina's organization, about six months ago.
He was living on a meager income from Social Security and disability, about $12,000 a year, and every month would have to get on a bus to pay off his six payday lenders. "It was his day of personal hell," Molina says... continue reading