Features & Columns
San Jose Jazz Summer Fest
San Jose Jazz explores fresh musical frontiers for its weekend festival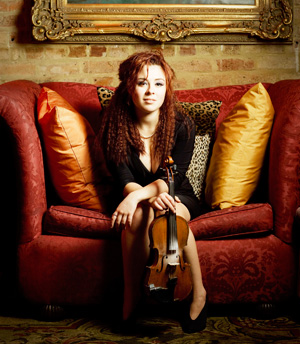 As San Jose Jazz's summer festival has grown up, it's also grown out. The last couple of years have seen a huge expansion in the diversity of the festival's musical offerings, to the point where the word 'jazz' has slipped out of the name entirely—it's now simply the Summer Fest. (To understand why at least one jazz artist performing at the festival thinks that's a good thing, read Jeff Hamilton's profile below.)
The inclusion of funksters George Clinton, Maceo Parker and Tower of Power was a huge statement two years ago, and San Jose Jazz has continued in that vein this year with headliners Morris Day & the Time.
Meanwhile, organizers started promoting the festival as the biggest Latin music event on the West Coast in 2011, but their ambition in that genre this year dwarfs anything they've done previously—the "Women in Latin Jazz" event alone features eight female-led bands.
One of the most innovative happenings at this summer's festival is the "Blues Pop-up Club" at Santa Clara and San Pedro streets, curated by local blues guru JC Smith and featuring a wide range of artists, including 12-year-old Ray Goren.
New Orleans has always been a major exporter of festival bands, and Summer Fest organizers have been especially forward-thinking in this genre lately—last year with Trombone Shorty, this time with Amanda Shaw.
Hip-hop is not something that jazz organizations usually have on their radar, but perhaps the wildest band on the slate this year is BlackMahal, who combine rap and funk with Punjabi music. There are electronic artists like Julius Papp and J Boogie featured at the Pagoda's after-hours festival shows. With all that in mind, here's a look at four artists from far-flung corners of the Summer Fest's new musical universe.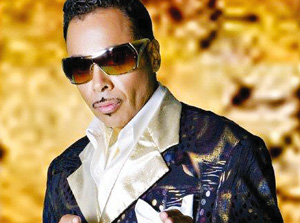 Summer Fest Preview:
Morris Day & The Time
For millions of people, Prince is an enigmatic musical genius, one of the greatest songwriters of his generation, and perhaps the most celebrated icon of funk in history. To Morris Day, who plays San Jose Jazz's Summer Fest on Friday, he's the guy he was stuck in the basement with every night for hours upon hours on end.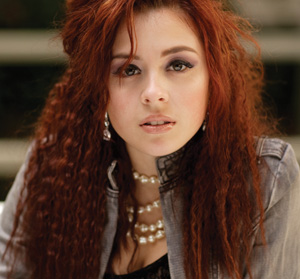 Summer Fest Preview: Amanda Shaw
When Cajun rock up-and-comer Amanda Shaw belts out a punk cover—say, The Clash's "Should I Stay Or Should I Go" or a gender-modified take on the Ramones' "I Wanna Be Your Boyfriend"—it's not a novelty-type thing, like string-music versions of Metallica. Her versions, especially the Clash song, burn with the same power as the original, led by her constantly bobbing and weaving, fist-in-the-air delivery. She sings and fiddles with swagger and attitude. With authority.
Summer Fest Preview:
Jeff Hamilton Trio
Jeff Hamilton thinks it\'s kind of funny that musical diversity at jazz festivals is getting so much attention in the last few years. He\'s been playing them for longer than most of the artists at this year\'s Summer Fest-both as bandleader of his own trio and as drummer for jazz legend Oscar Peterson, as well as Diana Krall and Ray Brown.
Summer Fest Preview: BlackMahal
Anyone who wonders what hip-hop could possibly have in common with traditional Punjabi music has never heard Ustad Lal Singh Bhatti sing. "He\'s the ultimate freestyler," says rapper Vijay Chattha of his bandmate in the San Francisco hip-hop-funk-jazz group BlackMahal, who perform at Summer Fest in downtown San Jose on Saturday.
Aug. 10-12 Downtown San Jose
Plan your Summer Fest with a pull-out schedule in the latest issue of Metro Newspaper.