Features & Columns
Restart
Battling record unemployment, Silicon Valley professionals adjust to a new economic landscape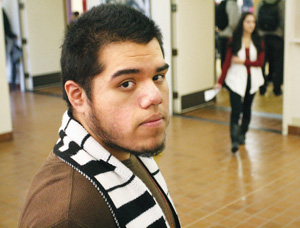 AMAR MANN, a regional economist with the U.S. Bureau of Labor Statistics, says high-tech workers, who make up about 15 percent of Silicon Valley's total workforce but earn nearly 30 percent of the region's wages, are famously flexible.
"Tech workers are renowned for their ability to switch jobs, find new work, adapt to new technology, push the edge and increase efficiency," Mann says. "I think the future is still bright here. As much as other countries are churning out engineers, the productivity of Silicon Valley's employees is extremely high.
"When we look at future job demand, Silicon Valley has all the resources in place to benefit from coming trends—great research universities, a base of innovative companies and one of the most highly skilled, educated and technical workforces in the world."
But while the future may be bright, the present is pretty hard.
The valley has lost more than 130,000 jobs since 2008. Unemployment is among the highest in the nation and the worst in the region since the dotcom implosion. Even those companies that have recently begun hiring again are turning to independent contractors, or are hiring abroad.
Many skilled workers, for the first time in their careers, are not able to find work. Like polar bears on melting ice floes, they spend their days searching job sites, updating their skills and networking—hunting for their next gig as their savings disappear.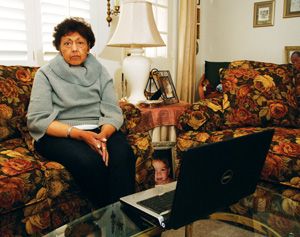 Working Life
"I won't think the economy is getting better until I have a 60-hour work week again," says T.J. Sims.
Sims, an R&D hardware engineer, has been looking for a new gig since January 2009. She had been with Accuray in Sunnyvale since its startup days, when the company developed its signature product, a robotic surgery device called CyberKnife. After 10 years, she says, she was pulled out of a crowded product release meeting and told she would have to leave that day.
"When I got back to my desk, they had disconnected my computer and my phone," Sims recalls. "I couldn't call home to tell my family this had happened." Sims lives in Los Altos with her husband, who's a physicist at the Stanford Linear Accelerator Center (SLAC). They have two grown sons.
"This is the longest I've been without work since college," Sims says. Back in the 1980s, she had been recruited by Varian while she was attending the College of San Mateo. The money looked good so she dropped out to pay for her young sons' private schools. She easily jumped from Varian to SLAC and then to Accuray without a bachelor's degree.
"Now it's completely different," she says. Not long ago, she saw an opening at SLAC for exactly what she used to do there. She applied and was told that 143 people were ahead of her. She applied for another job that was similar to what she had been doing at Accuray, but she says that company wanted someone with a Ph.D.—and the job paid 30 percent less than what she used to earn.
Sims has signed up with ProMatch, a career resource center for Silicon Valley professionals. Sponsored by the California Employment Development Department (EDD) and Sunnyvale's NOVA Workforce Investment Board, ProMatch offers networking opportunities, workshops and career coaching. She's also working with a recruiter and search engines like DICE, Craigslist, Monster, Indeed, Linked In and Ladders. "I'm targeting medical device companies because I'd like to stay in that field," says Sims.
Sims says she spends at least six hours a day six days a week job hunting and customizing cover letters and résumés. "My husband didn't believe I spent so much time doing this," she says. "We spent a holiday weekend at home, and that's all I did. He said, 'Aren't we going somewhere?,' and I said, 'I gotta apply for jobs!'"
With no paycheck, Sims has cut back on spending. She's delayed a car purchase and now buys her family's clothes at Wal-Mart and Target instead of Macy's. They no longer eat out six times a week, and they're not going to plays or the theater. "I don't dry-clean anymore, and I cut out my regular manicure. I had to cut back on the housekeeper and gardener—all of those people that I used to have do things for me, not because I'm lazy but because I was at work for so many hours. Those people have lost their income because I've lost mine.
"My work was my life, and I don't have that anymore. It's a good feeling knowing you are out there inventing or designing or creating something that might help a person who's ill. I think what I miss most about Accuray is working. I really enjoy working."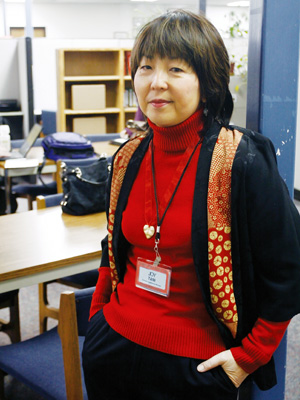 The New Frugality
Polished, professional and with just a touch of hipster computer geek about her, Joy Tani looks like the job-hunting Silicon Valley engineer that she is. After 11 years of 60-hour work weeks, early-morning calls to India and gobs of weekend hours before new product releases, Sun Microsystems laid off Tani, a software manager for Java SE. That was one year ago this month, and she's been looking hard for work ever since.
Even with relevant experience and a bachelor's degree from UC-Davis in electrical engineering and computer sciences, she is now struggling. With far fewer jobs and lots more candidates going after them, employers can have their pick—and Tani says they don't seem to want managers.
She says this is the first time she's been out of work since graduation. College contacts got her in at Amdahl, where she stayed for almost 10 years. Then she went to Taligent, an Apple and IBM project. "Taligent was the place to be for object-oriented design, and that's where I wanted to take my career," Tani says. When Taligent was absorbed into IBM and then dissolved, Tani went on to Sun.
After a reduction in force there, she took a short break to rest and to spend time with her family. She lives in Saratoga with her pharmacist husband and their two young daughters. Then she went to work with Right Management, an outplacement firm that Sun provided. Tani says they helped her update her résumé and interviewing skills but after three months they weren't able to help her find a job so she moved on, creating a 40-hour-week job-hunting regime.
She says she systematically searches Internet job sites and attends Android and FaceBook meet-ups and goes to ProMatch two days a week. Tani has sent out hundreds of résumés, but so far they've yielded seven phone screens and two in-house interviews.
Last September, Tani met the CEO of Mindset Works at a JobNob.com fair. That led to a part-time job that pays about 20 percent of what she used to make. She loves it. "What they're doing is amazing," Tani says. "My passion is this kind of technology. But I've got to find a decent-paying job and one that's constant."
Meanwhile, her family has cut way back on spending. Tani thinks they can go on for another year, but then they'll have to make some tough choices.
"You want to make sure your kids don't go without, and you want them to have the best education possible," she says. "I'd rather go without a new car for many more years than tap into my children's college funds. If that means me going without—that's fine.
"This is clearly disruptive, not only to my pay, but to my identity—because I think of myself as a working person, someone with a career. But this recession is bigger than all of us. It's not just me."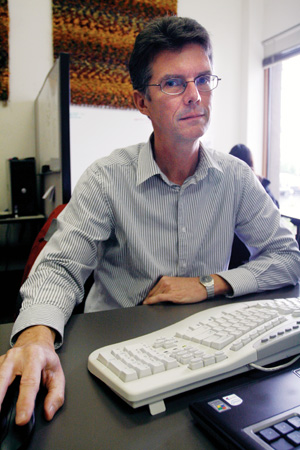 Going Green?
Edward Ebert's career has weathered a lot of economic downturns. He knows the signs that mean things aren't going well and wasn't surprised to be laid off after his company's revenue took a nosedive and stayed there. "My team was a pretty mature team; they really didn't need a manager," Ebert admits. "I knew I was pretty vulnerable."
Ebert, 51, was the director of sustaining engineering at SumTotal Systems in Mountain View. Laid off last May, he ran a team of software engineers who trouble-shoot and fix bugs in the field. He had been there eight years. He lives in San Mateo with his wife and three daughters, ages 17, 14 and 11.
"It's a mixed blessing," Ebert says of unemployment. "I have 300 fewer emails a day and more time for my family, but now I'm worrying about how I'm going to pay for my kids' college educations."
Ebert hasn't been out of work since 1981 when Lockheed recruiters flew him out to Silicon Valley from the University of Tennessee. He was laid off during the dotcom crash but found a job right away at SumTotal through his network of business contacts.
Now Ebert scans job-search sites and checks the career sites of companies he's interested in. Networking has gotten him jobs before, so he attends technology-related events, as well as Meetup.com and SDForum.
He says he'd like to work for a clean-tech company. "One of the reasons I volunteer at Sustainable Silicon Valley is to try to meet more people in that area, but I'm not having better luck there either. They're using technologies that I just haven't been working in directly for a while, but I'm sure I could pick it up successfully, so I've been applying for project management and professional services work. Those are things I know I can do well. But that's not what my résumé says I've done, so I don't think I'm making it past the first cut."
Last September, he found part-time work at Adaptive Planning in Mountain View. Former co-workers remembered him and brought him on board to help with a project—but it's temporary and pays half of what he used to make.
"Now I'm able to pick my kids up at school or go off to soccer games, which I couldn't do when I was working at SumTotal, but I'm not enjoying the anxiety of not having a steady paycheck, and sometimes that gets to be a sort of a bad moment.
"I get myself all worked up and convinced that I'm really the guy that these people need, and I spend the time to write a cover letter and send a résumé off, and I don't hear anything. It just drops into a black hole and this happens over and over and over again. I'm trying all of the things that you're advised to do. It's just really hard being on the wrong side of the statistics."
The Beginner
Two years ago, 22-year-old De Anza College student Cain Ramirez was living the good life. The wages from his IT help-desk job at Granite Rock Construction Company enabled him to share a cool house in Aptos with his buddies and paid for the concerts and musical instruments that supported his songwriting jones. Then in October 2008, it all crashed. His boss at Granite Rock told him he was being laid off as a precautionary measure as business slacked off.
Ramirez spent a couple of months traveling around California, but when he returned, IT support work was impossible to find. He moved in with his grandmother and aunt in San Martin. After more fruitless job searches, he enrolled at De Anza for training that would make him more employable.
Now, freelance computer-tech support work provides money for gas and school expenses, but it doesn't always provide enough for meals when he's on campus. "Before [the recession] I'd have three meals a day, and I wouldn't have to worry about it. I'd go out whenever with friends." He now cuts his own hair, limits his driving and sold most of his musical instruments to make ends meet.
Ramirez enjoys the classes he's taking, but he says that because budget cuts have downsized the curriculum at De Anza he's found it impossible to enroll in math and science classes. He says the same is true of engineering and business courses. "When I tried to get into the science program, 250 people were on the wait list just for basic chemistry. Before the recession, five would be on the wait list, and they'd get in because people drop out. Classes are full with 250 waiting for a spot in a class that's normally 30 to 40 students depending on the size of the room.
"Two years ago, I didn't have to worry about this" he chuckles, "I got accepted to community college—it's a community college, they have to accept me! Now, it's like we don't have the room for you or the resources."
If there are more budget cuts, tuition will likely increase from $16 per unit to $60 per unit, which Ramirez says he can't pay. "So now, I can barely go to college." With three friends, Ramirez formed Concerned Student Leaders at De Anza, which quickly grew to number 150 students. They work with other Bay Area student groups and organized the demonstration against budget cuts that was held in Sacramento last week. "There's no reason why we should be putting up with this," he says.
"I had dreams when I was younger, 'You're going to go to Santa Clara University like your uncles; you're going to go to UC–Santa Cruz like your mother; you're going to have a great time and find a great job, etc., etc., etc.' Now it's like college won't do anything.
"I have a lot of friends who are in the same position. Some are in school, some are out of school and some have graduated." Ramirez meets weekly with these friends to pool resources and to share a meal. "As long as we have that we don't have to think about all of the bad things that are going on."