01.02.08
home | metro silicon valley index | columns | 5 things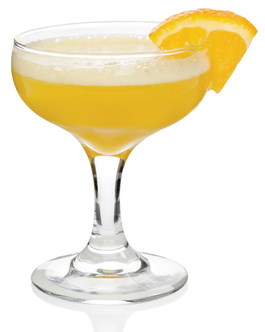 5 Things to Love
You Should Have Eaten This
By Cheryl Sternman Rule
IF A MIMOSA was the most substantial thing you sucked down on Jan. 1, don't play the lottery this week. You may be up against those who consumed far luckier fare.

1. Danes, Germans and those in the southern United States eat cooked greens on New Year's Day, perhaps because the leaves look like folded money.

2. Because their round shape resembles coins, Italians eat lentils on New Year's Day. The small legume symbolizes good luck and prosperity and is often served with slow-cooked pork sausage.

3. The Japanese eat a variety of dishes called osechi-ryori, layered in elaborate lacquered boxes, including kelp rolls, simmered black beans and rolled omelettes.

4. Watch your molars in Greece, where New Year's revelers enjoy vassilopitta, or St. Basil's Cake, baked with a coin inside.

5. Southerners and those in the Caribbean feast on Hoppin' John, a luck-inducing dish of black eyed peas, rice and bacon.
Send a letter to the editor about this story.