01.09.08
home | metro silicon valley index | columns | live feed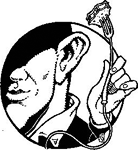 Live Feed
2007: The Year Cauliflower Broke
By Cheryl Sternman Rule
THIS MONTH marks my 1-year anniversary as a regular contributor to Metros food section. Between visiting well-known places and tiny out-of-the-way spots, Ive covered cuisine from Bangladesh, Spain, Turkey, Malaysia, India, Myanmar and California. A few personal, completely subjective culinary highlights from 2007 include:
1. The datiles endiablados (chorizo-stuffed dates wrapped in bacon) and albondigas de cangrejo (fried crab dumplings) from IBERIA in Menlo Park. Iberia offers giant servings of paella and an extensive menu of large plates, but its the inexpensive tapas that really won me over. During nice weather, the large outdoor patio is also a major draw.
2. The smooth, seductive lobster bisque and Gruyre-sauced lobster mac and cheese from OLD PORT LOBSTER SHACK in Redwood City. These two items are so wicked good you almost forget this place has authentic lobstah rolls. OPLS is a small spot with a big personality.
3. The tender, yogurt-marinated chicken roast from CAFE DHAKA in Santa Clara. Caf Dhaka was a real find: a completely unpretentious place with terrific service and soulful Bangladeshi food. Its not the Ritz, but that makes it even more likeable. Owner Mohammed Rahman should get a gold star for his warm, enthusiastic service.
4. The wonderfully creamy cauliflower gratin from RAGOOTS in Morgan Hill. Who would have thought a cauliflower dish could ever make a highlights list? Ragoots is a neighborhood eatery with California-influenced, Silver Palatetype food that really works.
5. The lunch buffet at RANGOLI in San Jose. Id pay $9.99 just to sit in this lovely restaurant and relaxthe food is an added bonus. Fill your plate with chicken tikka, fresh salads and hot naan, and dont even think of skipping the cool kheer for dessert.
6. The shockingly simple whole sea bass baked in parchment from SULTANA in Menlo Park. This Turkish eatery has a number of recognizable Mediterranean favorites, but the fish leapt to the top of the pack. With only salt, pepper and lemon, this frequent special brings you right to the edge of the Aegean.
LOOKING FORWARD: With a weekend to spare and a willingness to drive 75 miles, you too can attend CALIFORNIAS ARTISAN CHEESE FESTIVAL in Petaluma, March 710 (www.artisancheesefestival.com). I missed it last year and wont make the same mistake twice.
This is the year I vow to get more people to try the areas ETHIOPIAN and ERITREAN restaurants. Anyone who hasnt sat on a low stool around a colorful mesob (woven table), forsaken forks and scooped up spicy stews with injera will be deleted from my address book come Dec. 31.
I will continue to rant and rave about asinine food marketing techniques, like McDonalds 2007 decision to partner with schools in Seminole County, Fla., and print promotions on elementary school report card envelopes. Happily, by the end of the year they promised to reconsider the practice. Stay tuned for more in the months to come.
Send a letter to the editor about this story.