01.14.09
home | metro silicon valley index | columns | live feed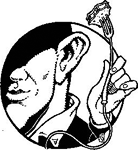 Live Feed
Prophecy Pho Filled
By Stett Holbrook
IN A COLUMN I wrote back in 2004, I nominated a steaming bowl of pho as Silicon Valley's signature dish. We can't lay claim to pizza like Chicago or Cajun food like New Orleans, but in the name of civic pride, we need a dish to call our own.
I say pho fits the bill because of its wide appeal, wide availability and high quality. The Vietnamese beef noodle soup also is also entwined with Silicon Valley's history of Vietnamese immigration.
While pho is associated with Vietnam as a whole, the dish originated in the northern part of the country. But you wouldn't know that fact eating at most pho shops in Silicon Valley. Southern-style pho—with its thin rice noodles, heaps of mint and basil garnishes, and clove-infused broth—is the norm. I love it, but if Silicon Valley is going to embrace pho as its signature dish, I think we need to celebrate the relatively few restaurants that serve a good bowl of northern-style pho. Like tracing rock & roll back to the blues, appreciating the origins of pho serves to deepen our appreciation for the soup.
For me, San Jose's Pho Ha Noi makes the definitive bowl of northern-style pho. For the full experience, go for a bowl of the No. 6—pho bo dac biet, the house specialty. The soup ($7.95) comes with slices of flank steak, brisket, tendon, and bible tripe. Don't be put off by the last two cow parts. It's more of a texture than a taste. The restaurant makes its own rice noodles, and they're available thin or thick in the northern style. The noodles are slippery and soft, but still have a slight bite to them. The thing that really sets the soup apart is the broth. If you closed your eyes and ears to all the Vietnamese happily slurping and eating around you, you'd be hard pressed to peg the broth as Vietnamese. It's just a deeply flavored yet light beef broth with some sliced green onions sprinkled on top.
In a nod to the popular southern convention, the soup is served with a plate of basil leaves, bean sprouts and sliced jalapeņos. If you doctor it, it takes on more of the aromatic quality associated with southern-style pho, but the clean, spare but nourishing flavor of the broth still comes through.
At nearly $8, it's a pricey bowl of pho, but it's worth it for a great bowl of soup and a deeper education in the ways of pho.
Pho Ha Noi
1759 E. Capitol Expwy, San Jose.
Open daily (except Wednesday) 8am–9pm.
Cash only.
408.239.0888.
Send a letter to the editor about this story.