01.14.09
home | metro silicon valley index | columns | Wine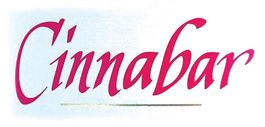 The Wine Column
Cheap and Local
By Stett Holbrook
LAST WEEK'S Metro cover story detailed the plight of local winemakers battling against cheap imports and the recession's effect on wine sales. Long story short: it's hard out there for local winemakers.
Most local wineries (Santa Cruz, San Mateo and Monterey counties) make small amounts of premium wine and the bargains are few. The volume producers that can draw on vast amounts of grapes or wine can offer the cheapest wine. Many bargain-conscious wine drinkers are passing on $50 Santa Cruz Mountains pinot noir in favor of cheap, mass-produced wines.
But a recession is no time to stop drinking good wine or to abandon our local wineries. While it takes a little digging, local wineries do offer some good wines for $20 or less. I checked in with three local wine shops and asked for their recommendations. The pickings were slim, but there are a few wines worth seeking out.
Uncorked! At first owner Patrick Rupert steered me toward several value-priced pinot noirs, but most of these were in the mid- to upper-$20 range. While they were appealing, I was looking for good wine that wouldn't force me to part with more than 20 bucks.
"Wines in the $15–$20 range," he mused as we perused the shelves. "That's what everybody's looking for."
He pointed me toward two wines that fit the bill: a 2007 Alfaro Family Vineyards Pinot Noir RosÚ for $14.95 and a 2006 Bocage Chardonnay for $11.95. The Santa Cruz County rosÚ is a dry but juicy wine with nice acidity and crisp flavors of raspberry and a bit of cola. Although I think of rosÚs as warm weather wines, this wine's stiff backbone makes it more versatile than your typical pink picnic wine. At just under $12, the Bocage made by San Saba Vineyards in Monterey is a great deal. It is fermented and aged in stainless steel barrels instead of oak so it offers a refreshing taste of chard without the ladles of butter that so often define oak-barreled California chardonnay. The wine has undergone malolactic fermentation so it still has a round mouthfeel and a bit of butteriness, but it's balanced by a sharp acidity.
Grapevine Wine shop Owing to the popularity of wines under $20, the shelves of this popular Willow Glen wine shop were all but cleaned out of the cheap stuff. The store has also undergone a change of ownership, and new owner Valerie Evans is reconfiguring the shop's inventory. One wine that I hope stays is the 2006 Pelerin Winery RTW ($18.95). Made from 63 percent zinfandel, 27 percent syrah and 10 percent sangiovese, the luscious wine is full of blueberry, spice and minty earth flavors. It's a big wine, but more angular and lively that your typical zinfandel.
Vintage Wine Merchants While very helpful and knowledgeable, VWM's Joe Cannistraci scratched his head a bit before he pointed me toward a few local wines at the price I was looking for. He says $25 to $40 is the real "sweet spot" for value-priced wines. Still, he recommended Saratoga's Cinnabar Vineyards and Winery. The winery has been making its bordeaux-style "Mercury Rising" for years and it's a solid, everyday wine made from a blend of cabernet sauvignon, merlot, cabernet franc and petite verdot. At $15.99, the 2005 vintage is another winner.
"It's a got a good quality-to-price ratio," says Cannistraci.
For other bargains, I'd seek out wines made by Bonny Doon Vineyard, Bargetto Winery and Hallcrest Vineyard's Organic Wine Works. The U.S. economy may be in deep, dark hole, but a glass of cheap but good wine sure makes the darkness easier to take.
Uncorked!
14500 Big Basin Way, Saratoga. 408.741.9000. www.uncorked-wines.com.
Grapevine Wine Shop and Tasting Bar
1389 Lincoln Ave, San Jose. 408.293.7574. www.grapevine-wg.com,
Vintage Wine Merchants
377 Santana Row #1135, San Jose. 408.260.1115. www.vintagewinemerchants.com.
Send a letter to the editor about this story.