01.16.08
home | metro silicon valley index | columns | 5 things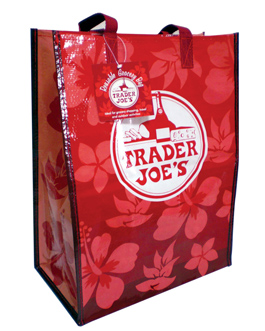 5 Things to Love
Trader Joe's Foods I Always Buy
By Stett Holbrook
I'M ALWAYS amazed how far my money goes at Trader Joe's. Here are five of my favorite T.J. buys.

Almond Dark Chocolate Lace Cookies Keep these away from your stoner friends.

Bagged Garlic and Herb Pizza Dough So cheap, so easy.

Frozen Wood-Fired Pizza Surprisingly good, thin-crust pie.

Quiche No longer made with trans fats, these are my go-to quick meal.

Yogurt As good as Straus Creamery yogurt. Even the nonfat stuff is rich and creamy.
Send a letter to the editor about this story.